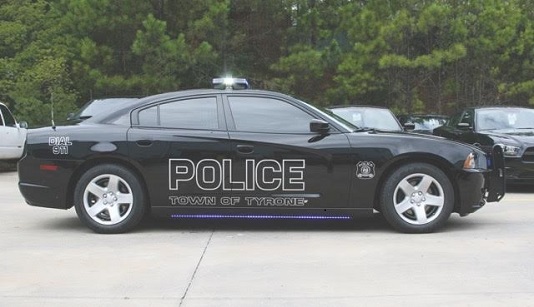 The annual crime statistics report provided by the Tyrone Police Department comparing a breakdown of crimes committed in the town in 2020 and 2021 showed a nearly 23 percent increase in serious crimes. A closer look at the data showed that the large majority of serious crimes in 2021 were property thefts, and essentially mirrored the number from 2020.
Tyrone for 2021 showed 75 Part 1 crimes, up from 61 in 2020, representing a 22.95 percent increase. Part 2 crimes for the same period rose from 121 in 2020 to 127 in 2021, representing a 4.96 percent increase.
Part 1 crimes include more serious offenses such as homicide, rape, robbery, aggravated assault, larceny, vehicle theft and arson.
A breakdown of Part 1 crimes provided by the department showed the large majority of that crime category coming in the form of larceny, the theft of personal and business property and entering autos. Larceny was cited in 57 of the 75 Part 1 crimes tallied for the year. That compares to 52 larceny cases in 2020.
With other Part 1 crimes, there were seven vehicle thefts in 2021 compared to three in 2020, and six aggravated assault cases in 2021 compared to three in 2020.
The town in 2021 had four burglaries, up from two in 2020, and one robbery in 2021, the same as in 2020.
Chief Randy Mundy said the department was not surprised to see an increase in crime numbers over 2020, given that 2020 was the first year of Covid which came with initial lock-downs across the region and country.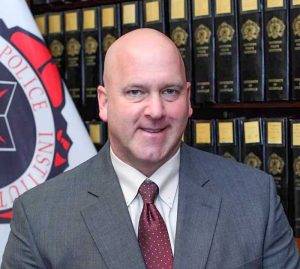 With 2021 coming with 75 Part 1 crimes, a look back at 2019 showed 74 Part 1 crimes and 125 Part 1 crimes in 2018.
Part 2 crimes include those such as other assaults, forgery/counterfeiting, fraud, embezzlement, vandalism, weapons charges, prostitution, DUI, narcotics cases and disorderly conduct.
The year-to-year comparison for Part 2 crimes showed a total of 121 in 2020 and 127 in 2021, a 4.96 percent increase.
A breakdown of Part 2 crimes showed an increase in fraud cases from 19 in 2020 to 29 in 2021, an increase in vandalism cases from 21 in 2020 to 34 in 2021, and a decrease in narcotics cases from 37 in 2020 to 23 in 2021.
Other assaults held relatively steady, with 21 in 2020 and 22 in 2021.
It is noteworthy that Safewise.com in its "Safest Cities in Georgia for 2021" report ranked Tyrone the second safest city in the state.