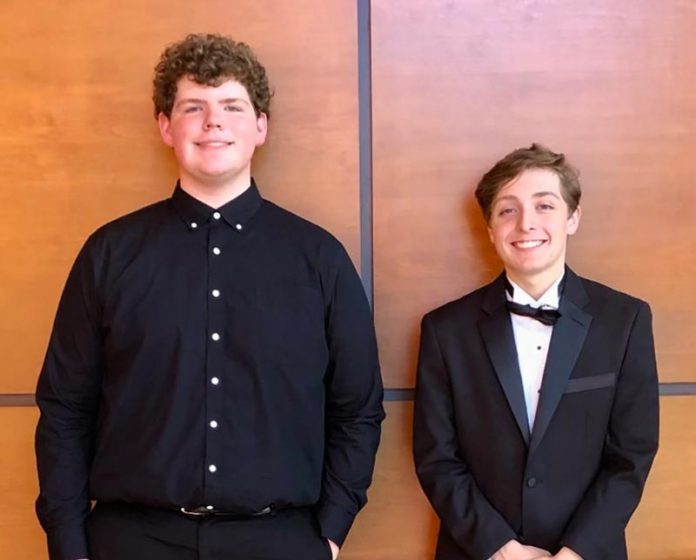 A team of Whitewater High students has punched its ticket for the DECA International Career Development Conference. The duo of Owen Rush and Garrison Rider competed in the first round of the Virtual Business Challenge in the Retail category, earning their way to the international competition in April 2022.
Rush and Rider competed in the Retailing category of the Virtual Business Challenge. The Retailing track tests their skills at managing a retail convenience store, a sporting goods store, or an electronics store. Participants merchandise their products, determine purchasing levels, price their items, determine staffing needs, research store locations, and more.
Rush and Rider's placement among the top two teams in the southern region qualified them for the international conference. They are the only team from the state of Georgia to qualify for any of the challenges.