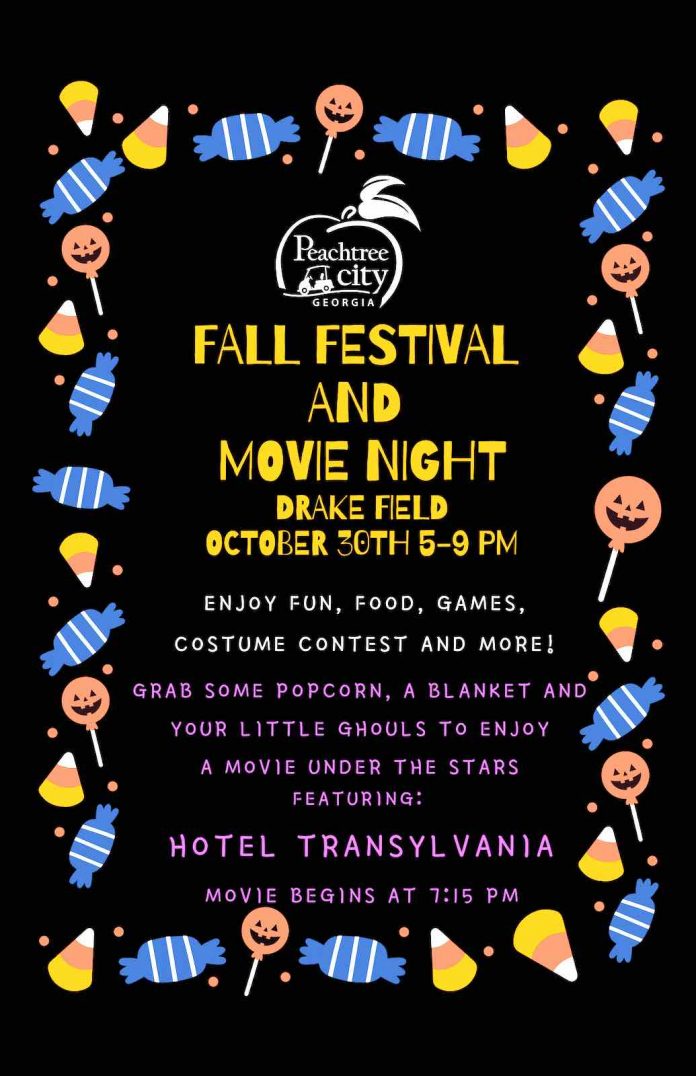 Roundup of Halloween events in Fayette —

 
Kids of all ages are getting ready for the big Trick or Treat night, but which night is it — Saturday the 30th or Sunday the 31st? Local governments have steered clear of telling folks when the event should be observed.
SATURDAY — PEACHTREE CITY
DRAKE FIELD — In Peachtree City, Saturday at Drake Field is a good choice to serve as the centerpiece of your family's Halloween experience.
The city of Peachtree City announces its celebration of the season with the Fall Festival & Movie Night this Saturday, Oct. 30 from 5-9 p.m. at Drake Field.
Citizens are invited to come out to Drake Field next to City Hall and the City Library and next to Lake Peachtree to enjoy a host of fun, family activities including Pumpkin Painting, Costume Contest, Games, The Flip & Roll Gym Bus, food trucks, and more.
When the sun sets, settle in to enjoy our feature film, "Hotel Transylvania" starring Adam Sandler. Please be sure to bring your blankets and chairs for movie seating. Schedule of events is as follows:
Costume Contest: 5:30-6 p.m.
Pie Eating Contest: 6:15 p.m.
Open Play & Activities: 5-7 p.m.
Movie Begins: 7:15 p.m.
To give back to those in need, please consider donating canned protein items such as tuna, chicken, and other meats, as well as jars of peanut butter to Midwest Food Bank. Collection boxes will be located next to the Welcome Tent.
BRAELINN VILLAGE CENTER HALLOWEEN EVENT— 
The event at 532 Crosstown Rd, Peachtree City starts at noon Saturday and lasts for 2 hours. Public invited.
Join the merchants of Braelinn Village for a Halloween party in the parking lot — look for the tents. Activities from noon to 2 p.m., followed by trick-or-treating starting at 2 p.m.
• Free photos in the Pumpkin Patch
• Hand painting
• Kid's crafts
• DJ with music, games and prizes
Best Halloween Costume Contests — 
• Best Kid Costume (3 Age Groups)
— Ages 4 and under – 12:30 p.m.
— Ages 5 – 9 1:00 p.m.
— Ages 10 and over – 1:30 p.m.
• Best Adult Costume & Best Pup Costume immediately following judging for kids.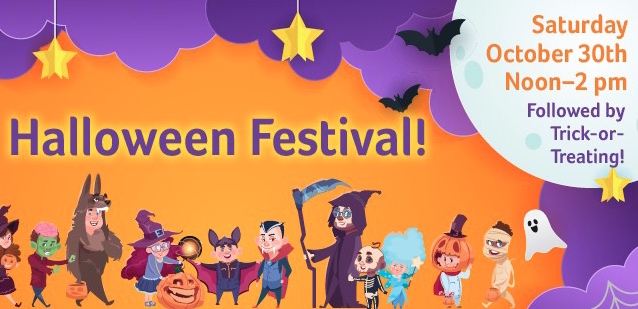 SUNDAY — PEACHTREE CITY
THE AVENUE FALL FESTIVAL — Also in Peachtree City, The Avenue is hosting a Fall Festival Sunday afternoon, 4 p.m. to 8:30 p.m.
Celebrate Halloween with trick-or-treating, pumpkin decorating and more at The Avenue on Halloween.
WHO: Individuals, families and members of the Peachtree City-area community are invited to attend the 2021 Fall Festival — a fun, safe Halloween celebration.
WHAT: The Avenue Peachtree City is hosting the 2021 Fall Festival on Sunday, October 31. Guests will have the opportunity to participate in store-to-store trick-or-treating and pick up sweet treats from tenants. In addition, guests can enjoy other activities including, pumpkin decorating, creepy crawler exhibit, balloonists and caricaturists, a live dance company performance, strolling entertainers including a mime, stilt walker and magician and photos with special characters including Scooby-Doo, Sully from Monsters, Inc., the Little Mermaid and a Teenage Mutant Ninja Turtle
Guests are invited to stick around after the festival activities conclude, bring a blanket or chair and enjoy a special viewing of "Hocus Pocus" at Central Park. A live DJ will begin at 6 p.m. and the movie will begin at dark — approximately 6:48 p.m.
WHEN: Sunday, October 31, 4 p.m. to 8:30 p.m.
WHERE: The Avenue Peachtree City, 239 City Circle, Peachtree City, GA 30269
Here are scenes from a previous Halloween event there: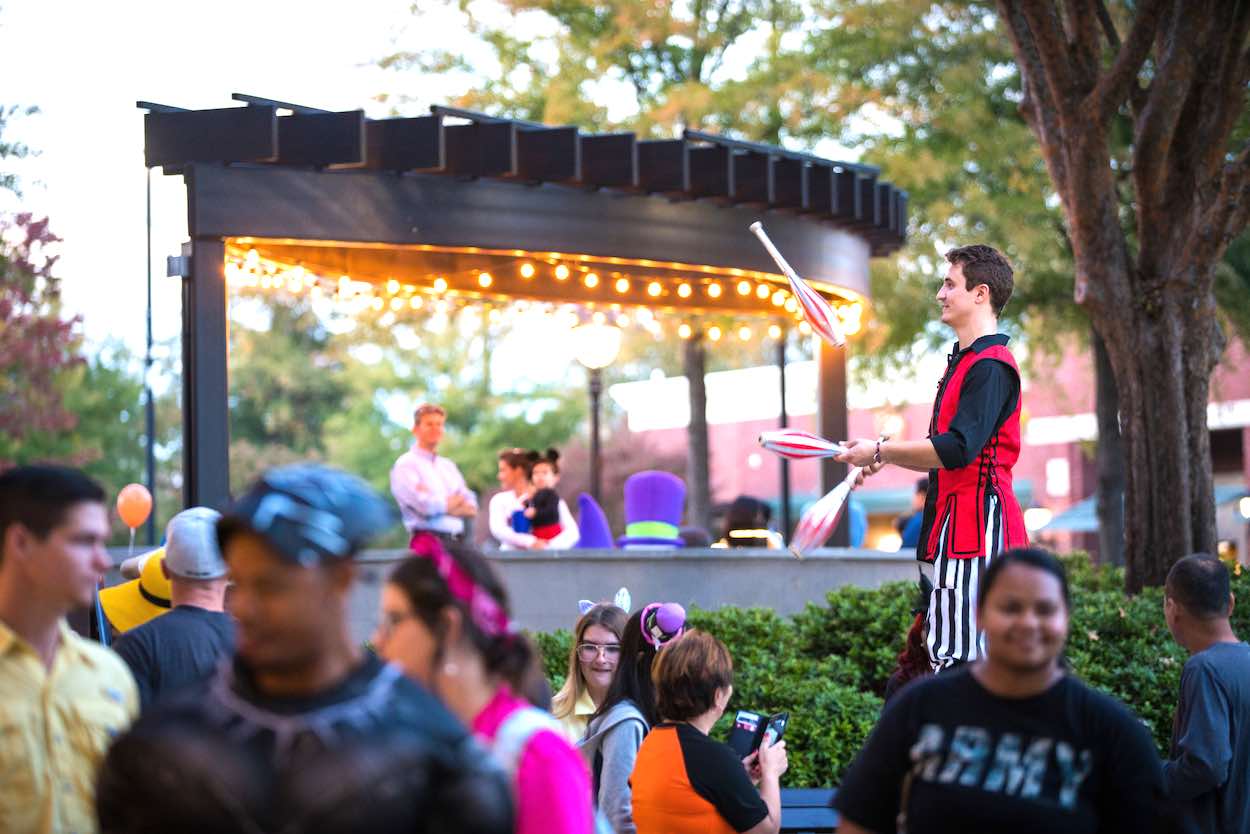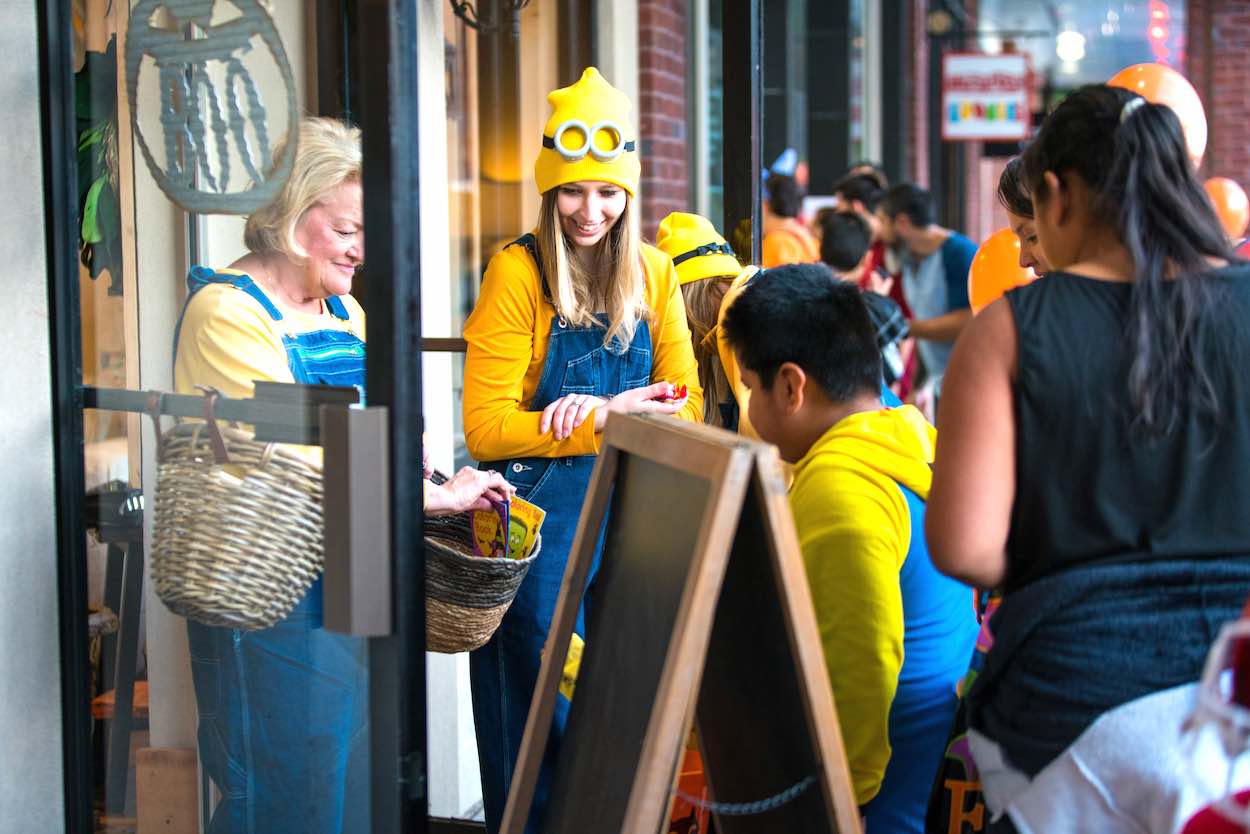 FRIDAY — TYRONE SHAMROCK PARK
TYRONE — Tyrone families can begin even earlier — Friday afternoon from 3 to 5 p.m. at Shamrock Park for "Trick or Treat Around The Lake."
Tyrone officials are inviting all to "wear your favorite costume and bring a bag to collect candy." A professional photographer will be there to take your picture and give you the photo at no charge.
Here's the flyer for that event: