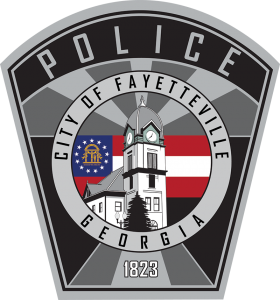 Fayetteville Police Department assisted in a multi-jurisdiction search of four armed suspects that began in Clayton County resulting from a suspected drive-by shooting that took place at approximately 4:17 p.m Tuesday, Oct. 5.
Police reports indicate that a vehicle description was given out to local law enforcement agencies, which led to Clayton County Police identifying a vehicle fitting the description of the suspect vehicle.
Clayton County Police engaged in a vehicle pursuit that entered Fayette County. Fayette County deputies assisted in the pursuit and pursued the suspect vehicle in the area of Susan Lane in the city of Fayetteville, where the suspects exited the vehicle.
Fayetteville Police K-9 tracked and apprehended one of the adult male suspects. The remaining three suspects were apprehended in a vehicle while attempting to flee the area.
All four adult male suspects were taken into custody without incident and are pending criminal charges from Clayton County.