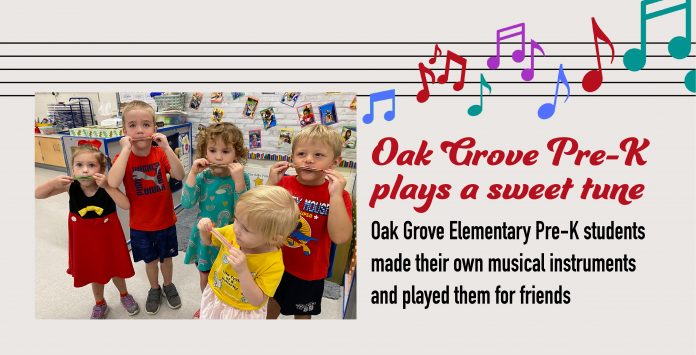 Pre-K students at Oak Grove Elementary are learning about their five senses, and the Braves wanted to share the fun. As part of their focus on hearing, the classes made their own musical instruments to play for some special friends.
The students read a book about hearing and followed it up by creating their own harmonica/kazoos using tongue depressors, straws, and rubber bands.
"Students worked hard to follow directions, stretch rubber bands, line up their straws, and then most importantly, listen for the sound their instruments made," said Oak Grove Pre-K teacher Tracy Jackson.
The classes played their instruments for Principal Chris Riecke, Assistant Principal Cindy Holland, and music teacher Ashleigh Reyes.
"We hope this activity will be remembered by our littlest learners for years to come!"