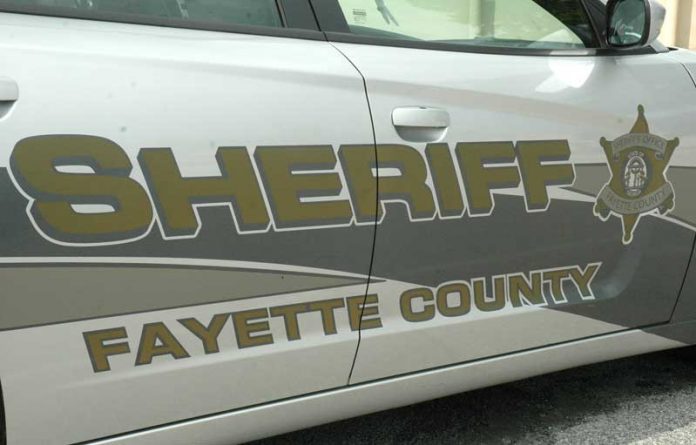 Another school fight — two 17-year-old male students at Sandy Creek High School were arrested Sept. 13 on charges of affray and disrupting a public school. The incident began with an argument over a social media post and escalated into a fight, said Sheriff Barry Babb.
Down the road in another incident, officers on Sept. 13 responded to Peachtree City Golf Carts on Huddleston Road in reference to theft.
The investigation determined three golf carts were taken during the morning hours. The event was captured on video, police reports said, adding that the investigation is ongoing.
It should be a well-known advisory not to leave valuables in plain sight in a vehicle to avoid having them stolen. The same applies to golf carts.
Peachtree City police on Sept. 10 received an online report of an entering auto incident at the Aberdeen Shopping Center on Northlake Drive.
Contacted by officers, the victim said he was watching a college football game at the Y-Knot Sports Bar on Sept. 4 and left to find that a putter and range finder had been stolen from his golf cart, said Peachtree City Police Department spokesman Chris Hyatt.
In Tyrone, police on Sept. 10 responded to a domestic on Winfair Drive involving a male and female who lived at the residence.
Though the woman was not on the scene when officers arrived, the male maintained that the two had been in an argument, and that the female struck him in the back of the head with a lamp, which caused a laceration. The man said she then left in his vehicle, said Tyrone Police Department spokesman Philip Nelson.
The man was transported to check for injuries, Nelson said, adding that the woman did not respond to initial phone calls made by the officer.
The vehicle was found at a hotel the next day by Union City officers and was impounded, Nelson said.
Nelson said officers later made contact with the woman. She denied hitting that man, adding that she thought she could use his vehicle.