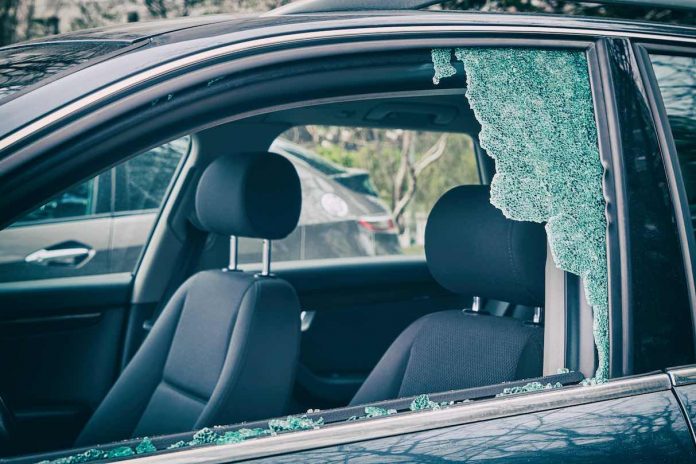 Parks are great places to enjoy nature and get some exercise. Parks are also great places for thieves to steal from vehicles left unlocked or with valuable items left in plain sight.
That was the case on Aug. 24 at The Ridge Nature Area on Burch Road in Fayetteville.
Officers at approximately 6:17 p.m. responded to what was reported as an entering auto incident.
Fayetteville Police Department spokesperson Ann Marie Burdett said officers met with the complainants, who said they parked their pickup truck in the parking area while they went for a hike.
When they returned to their vehicle approximately an hour later, the driver-side rear window was shattered, said Burdett.
The complainants said a bag containing personal items was taken from the vehicle, including a cell phone, wallet and keys, Burdett said.
Aside from such thefts that often occur at night when a vehicle is parked in the owner's driveway, other prime locations for entering autos include places such as parks, theaters and gyms, where thieves know the driver will be away from their vehicle for an extended period of time.
Entering autos are crimes of opportunity. While nothing is fool-proof, the best way to avoid being a victim is to always lock your vehicle and never leave anything of value in plain sight.
In another incident, a vehicle was reported stolen on Aug. 25 from a residence on Couch Court off Veterans Parkway in north Fayette County.
Sheriff Barry Babb said the owner of the 2020 Jeep Gladiator reported parking the vehicle in the driveway the night before, only to find it missing the next morning.