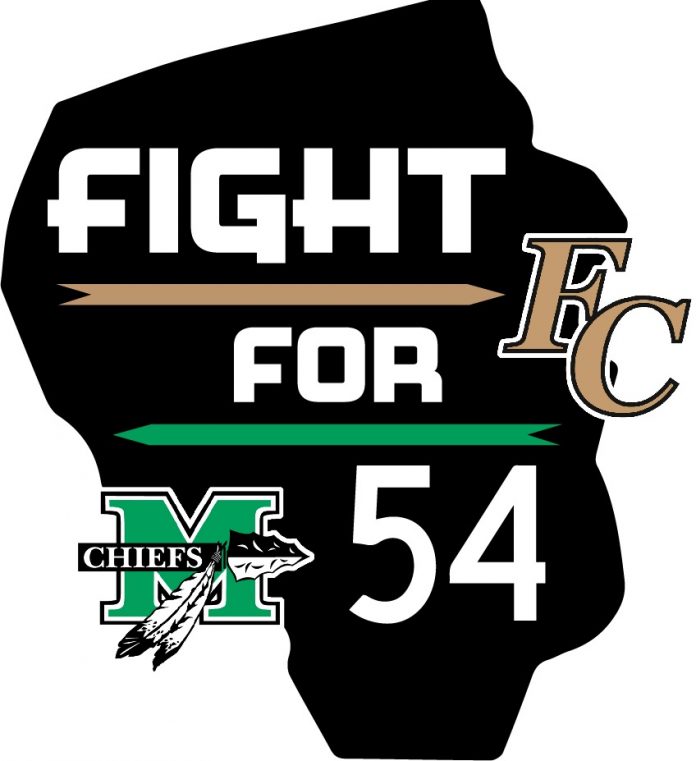 For more than 40 years, Fayette County High and McIntosh High teams have traveled up and down Ga. Highway 54 waging war across many sports. Now, the rivalry has a name of its own: Fight for 54.
The Tigers and Chiefs have played 35 times in football since 1982, and that familiarity has fostered a fierce and friendly competition, one deserving of a title.
"Fayette County-McIntosh is special because it has meant something to our communities for a long time. Before those other schools in the county were even thought about, Fayette and McIntosh were battling it out to see who was the best," said Fayette County High Athletic Director Bill Stikes. "It just made sense to name this long-time rivalry."
In the tradition of college rivalries like Alabama-Auburn (Iron Bowl), Texas-Oklahoma (Red River Showdown), and Georgia-Georgia Tech (Clean, Old-Fashioned Hate), naming the battles adds an air of importance to the decades-long feud.
"I understand the history behind the rivalry and the importance it holds for many alumni on both sides," said McIntosh High Athletic Director Leon Hammond. "I believe it is time for us to honor that history and tradition that both schools share and to give our respective communities something to be proud of."
Unlike with the Bulldogs and Yellow Jackets, the Tiger-Chief battles are more respectful.
"Our rivalry today is characterized by fans and students that have a healthy respect for each other and for the sports they play," said Stikes. "While the vitriol that accompanies some other county rivalries might not be present, Fayette County-McIntosh is always a big game, and all of our student-athletes give a little extra to try to beat those guys down 54."
The schools plan to implement a traveling trophy to be traded between each year's winner.
"I believe it is the history and number of times we have faced one another that makes this rivalry special. It is one that is hard-fought but played in the right fashion with respect," said Hammond. "Our community enjoys the challenge of competing against the team on Tiger Trail. They have the advantage in our series history, but we are looking to change that. Our fans get a little louder and our players bring extra effort every time we suit up to battle the Tigers."
The old foes meet for their 2021 football showdown on Friday, September 3 at 7:30 p.m. at McIntosh. — Story by Chris Dunn, public information specialist for the Fayette County School System.