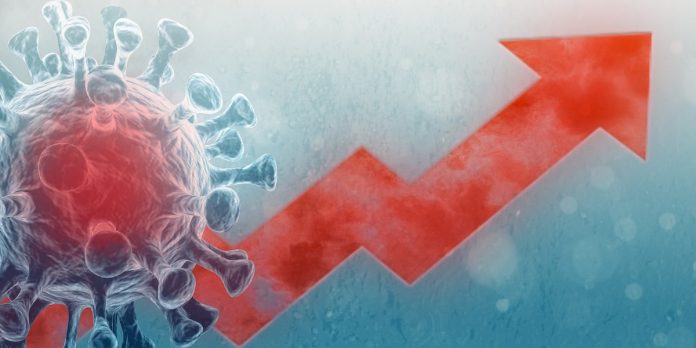 By Steve Porter, CEO of Piedmont Fayette Hospital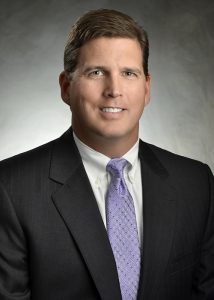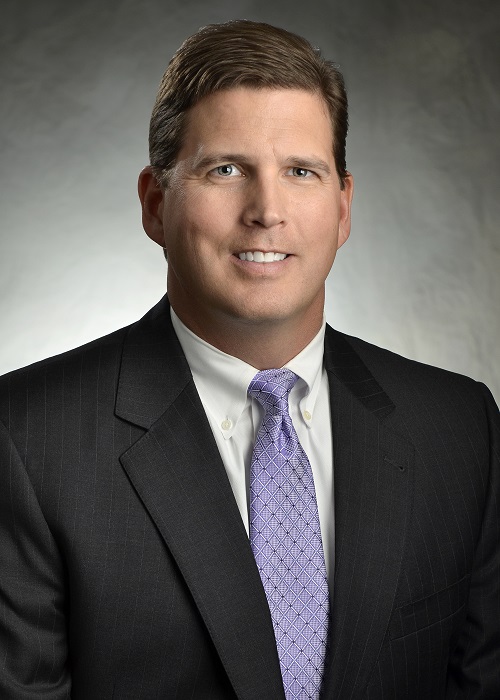 As many of you are aware, we are in the fourth surge of the Covid-19 pandemic. Whether this is due to more people gathering in large groups and taking fewer precautions — or the Delta variant — or some combination of both — the result is the same. We need everyone to continue doing everything they can to protect themselves, their friends, and their family.
Hospitalizations continue to rise across the country, across Georgia and within Piedmont hospitals. Georgia's positivity rate has topped 10 percent — a threshold that in the past has led to large numbers of hospitalizations of our patients.
Over the past two weeks, we have seen an alarming increase in Covid-19 hospitalizations across the Piedmont Healthcare system. When we experience these high volumes, it puts a strain on our staff and resources, both physically and emotionally.
Vaccinations, our primary tool for combating the virus, continue to lag behind the levels that leading experts say we need to achieve in order to contain the virus and prevent widespread transmission in our communities.
This means that if you have not been vaccinated, please do so as soon as possible. Given the timeframe between the two doses that must be administered for the Pfizer and Moderna vaccine, as well as the number of days before all three vaccines reach full efficacy against the virus, the time to act is now.
If you have been vaccinated, please talk to your family, friends and neighbors who might be on the fence about getting their shot.
Although we hear of rare cases of vaccinated individuals getting Covid-19, they are usually asymptomatic and do not require hospitalization, unlike those who are unvaccinated.
Over 95 percent of all of the patients we are seeing in the hospital with Covid-19 are unvaccinated. Simply put, if you get the Covid-19 vaccine, you will not be as sick as an unvaccinated person who contracts Covid-19.
You can find all the information you need on the Covid-19 vaccines, including answers to frequently asked questions, at piedmont.org/Covid-19/vaccine.
Currently, Piedmont Fayette is allowing each patient to have one care partner visit per day. Those visiting the Emergency Room and patients having outpatient procedures are also allowed one care partner, with the exception of minors receiving care who may have both parents/legal guardians present.
That is subject to change if the number of Covid-19 cases continues to rise in the hospital and in the community.
As a reminder, all visitors, like all staff members, physicians, and volunteers, must wear a mask at all times in the hospital, regardless of vaccination status.
Lastly, I'd like to remind everyone to continue to practice the 3 W's: wash your hands, wear a mask, and watch your distance.
While CDC guidance regarding masks and social distancing for those who are fully vaccinated had been relaxed, it is important for everyone to remain vigilant. When you are in situations when you don't know if everyone is vaccinated, the safest route is to practice all three. It is also safer to attend activities outdoors when possible and to avoid crowds indoors.
The citizens of Fayette County demonstrated a tremendous level of support for our staff during the pandemic. Your prayers and acts of kindness have been appreciated more than you'll ever know. What we need more than anything right now is for everyone to take Covid-19 seriously, get vaccinated, and help us end this surge of the pandemic.
[Steve Porter has been chief executive officer of Piedmont Fayette Hospital since May 2019. A 25-year veteran in healthcare, he previously was CEO of Roper St. Francis Healthcare in Charleston, S.C.]