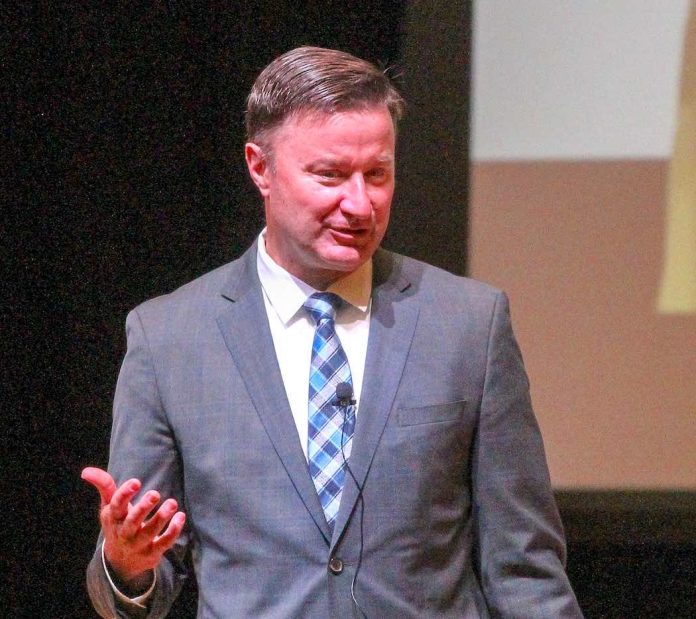 The just-completed school year presented a host of challenges never seen before and hopefully never to be seen again. Fayette County Public Schools' annual administrative institute recently brought together the county's school leadership for two days of reflection and redirection with a focus to make the new year ahead the best ever for students.
When the administrative institute was first held in the mid 1990s, it was designed purely as a strategic planning succession. It has grown into a gathering with a heavy focus on professional learning. Hosted by Fayette County High, this year's edition gathered the principals and assistant principals from every county school with county leadership for a chance to turn the page and look ahead.
Superintendent Dr. Jonathan Patterson was a key speaker throughout to shepherd two days of best practices, inspiration, and fellowship. He called the institute a value-added two days and a rare chance to grow together as a school system.
"This is a time for all of us to lean in. We don't get this much time together often," he said, imploring each steward of the school system to look deep and determine what is your purpose and why you have been entrusted with our most precious asset. "Find your why. Find where you fit in."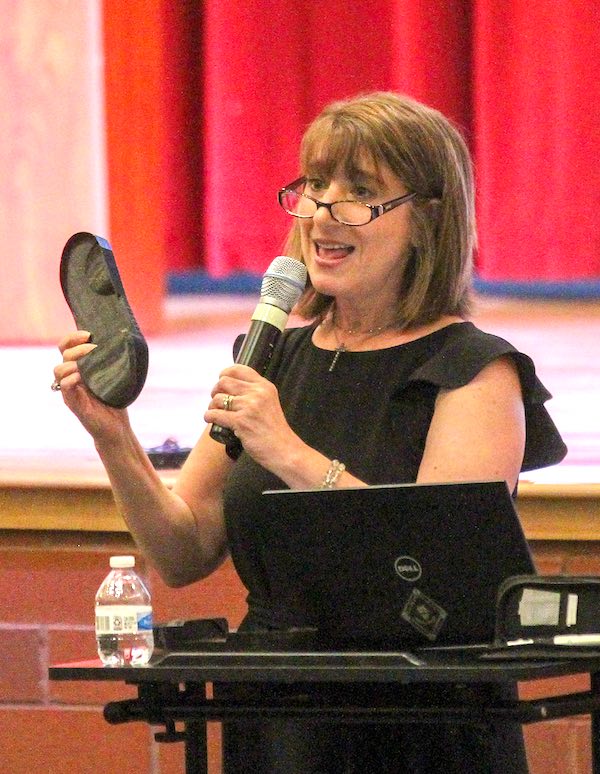 Chrissy O'Neal brought the crowd to tears and lifted them up with her story of battling through losing a leg and a foot to illness and maintaining a hopeful heart. O'Neal showed the prosthetic piece to fit in a shoe designed by Starr's Mill High engineering students to help as she recuperated.
"This past year has provided us multiple opportunities to look for the silver linings in the midst of challenges," said O'Neal. "Seeing opportunities in the midst of a storm is a choice. Challenge yourself and those around you to look for the good in other situations."
Phil Hartley, the school system's attorney, offered a legal update of issues the county currently faces (or could face soon). Emily Hodge, Fayette County Public Schools 2021 Teacher of the Year, sent in a video reflection on the year that was.
Four students (Peeples Elementary kindergartener AJ Irvin, Huddleston Elementary 5th grader Cyan Munroe, Rising Starr Middle 8th grader Ella Griswold, and McIntosh High valedictorian Libbie Larson) shared their thoughts on a unique year and the lessons learned.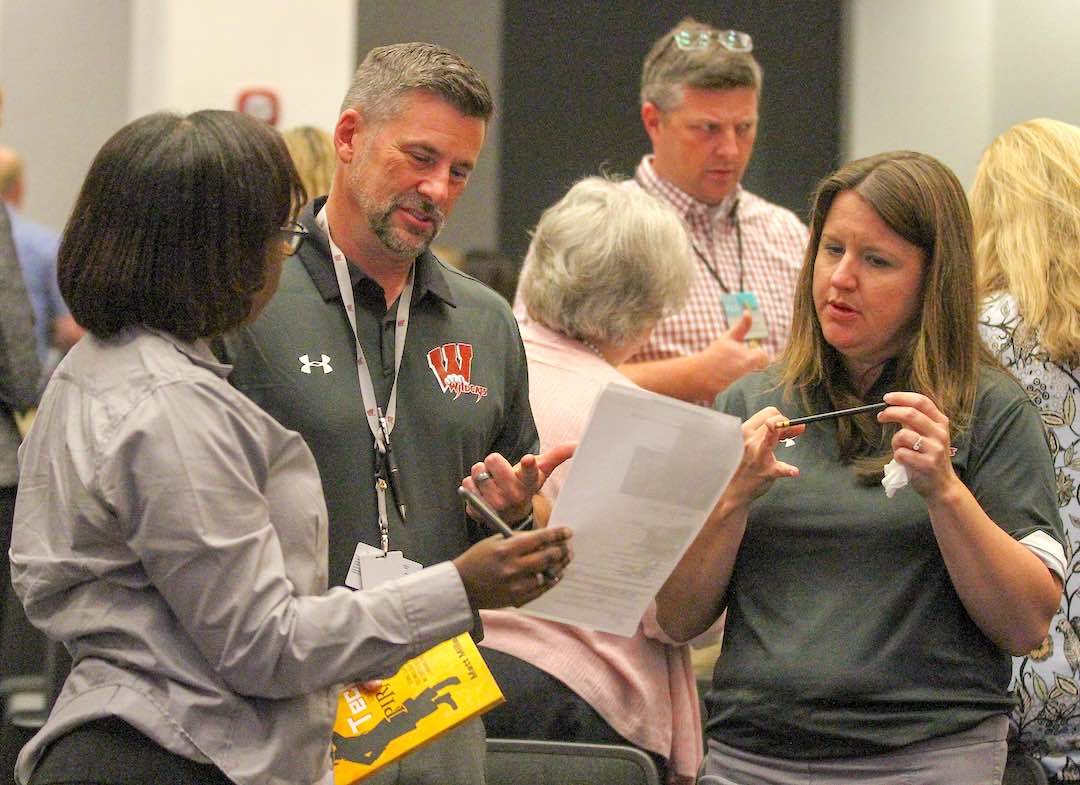 Breakout topics led by school administrators and county office leaders included dealing with challenging employees, developing teacher leaders, and understanding the science of behavior. There was also a team quiz that focused on the history of the school system and county itself.
Dr. Patterson implored the administrators to not be complacent and instead demand a culture of continuous improvement. Like a physician who is always learning the newest, best surgical techniques, one should be a professional educator who spends time perfecting their craft.
"Be a little bit better tomorrow than you were today," he said. "Ask yourself, 'How do I continuously sharpen the saw?'"
While being the best school system begins in the classrooms, it also extends to building well-rounded students.
"I want to double down. I want to have the best athletic programs in the state. I want to win win win in athletics, and I also want to win win win in fine arts," he said. "Your attention to these matters matter."
Dr. Patterson closed the summit by encouraging everyone to take initiative and show the world how special we can be.
"We are a small but powerful team here in Fayette, and we've got a wonderful story to tell. Fayette's story is one that not that many people outside of Fayette know, but it is a great and powerful story," he said. "We know that we live and we work in this area that is full of this richness that we call Fayette County, and we call home. Think about the story that we want to tell this year. Think about the voices of the past, of the present, and of the future."
"It's time to close the book on a tumultuous year and write a beautiful new chapter," Patterson said.
"Our challenge today is that Fayette County schools will be the next system that just keeps getting better and better," he said. "Let's write the story together, proudly and passionately. You are holding the pen." — Story and photos by CHRIS DUNN, Fayette County School System public information specialist.