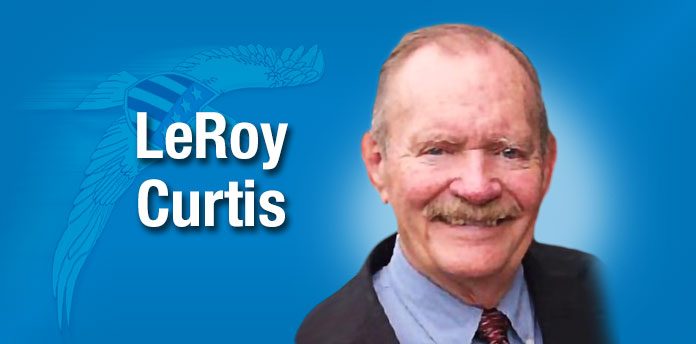 Some two thousand years ago a remarkable man rode into Jerusalem on a donkey. He was a folk hero of sorts, a charismatic preacher and teacher who had "magical" powers.
While he was popular among the rabble of the nation, this wandering unofficial rabbi had managed over a three-year period of ministry to completely alienate the entire religious establishment while winning over multitudes of poor, sick and desperate souls. The unofficial word on the street was that he was the Messiah of the Old Testament prophecies.
His message of repentance and reconciliation brought new hope to a people who longed for something far beyond their present experience. His amazing street ministry had validated his message through many miracles and compassionate healings. He was the "real deal," which made him an immediate threat to the status quo that governments and religions always need to maintain their power. He was, indeed, a dangerous man.
This Jesus of Nazareth character was not what the theologically elite had expected. He did not conform to their mistaken certainties of how the promised "King of the Jews" should look and what things he would do. He just did not fit the pre-determined mold.
It is true that he spoke with great knowledge and authority. He was undeniably profound, and equally problematic for the authorities, Jewish and Roman alike. Who was this rabble-rousing sage whose wisdom embarrassed the most learned of the Pharisees?
Nobody knew the Law better than he. Nobody could out-argue him. Every theological trap set for him by the intellectual elitists backfired, leaving his opponents angry and frustrated. Their main problem with him seemed to be that he just was not one of them. He was a deliberate outsider. He refused to seek their approval and to function under their auspices.
No, he even had the audacity to believe that he was operating under a higher authority. He actually professed that he was the Christ, the Son of the Living God. His humble arrogance infuriated nearly everybody who was somebody in official Judaism.
The Sunday before Passover he defiantly rode into the town where he knew that the controversy he had created over the past three years would come to its ultimate conclusion. The fickle crowds had lined the streets in exuberant celebration of a man who would be king, their Savior. "Hosanna, Hosanna!" they shouted.
Yet, by Friday that same mob would be screaming, "Crucify him!" The Pharisees, Sadducees and teachers of the Law looked on hatefully, eager to compromise the very Law they claimed to love just to get rid of this inconvenient thorn in their side. The ends, after all, justify the means if the issue is as important as this one.
Jesus had to be stopped at all costs; he was making a mockery of the whole Jewish religion, and the situation had gotten completely out of control.
But this "King" well knew that he was not really riding to his coronation. That was not the purpose of his visit to Jerusalem. No, this was a different and far more significant mission. He was not coming to be crowned King of Kings and to be declared Lord of Lords. That event would be reserved for the "end of times."
Now he was coming as the High Priest of Heaven delivering himself to be the Passover Lamb who was slain at the foundation of the earth, the ultimate sacrifice for all the sins of the world. "King of the Jews" is a small thing compared to that.
Only Jesus, himself, really knew who he was. It must have been frustrating for him. To be despised by your enemies is one thing, but to be constantly misunderstood by the very ones with whom you have been intimate is a whole other matter.
His disciples had seen the power and glory of God in their master. They had been living witnesses to the fact that he was who he said he was. Nevertheless, they never ceased from limiting the scope and depth of his heavenly mission. He was a far more important person than their imagination could possibly comprehend. His disciples would gladly have settled for a good king who would restore freedom and glory to Israel.
But then how can mere men ever understand the fact that the Creator of the Universe had been born a man, submitting himself to his own creation so that he might suffer and die under the curse of sin as the atonement for all mankind?
This whole scenario baffles the wisdom of men to this day. It is foolishness to the Greeks (the intellectuals) and a stumbling block to the Jews (the religious). This incomprehensible concept is, ironically, the plain and simple truth. For God so loved the world that he gave his one and only Son, that whoever believes in him shall not perish but have eternal life…." John 3:16
The events surrounding Easter are a matter of human history. Jesus came, he suffered, he died on a cross; he was buried, was resurrected, ascended to Heaven, and will soon return in glory to claim his Kingdom. Those are the simple facts of the Gospel.
The ultimate meaning of all this, however, is cosmic, extra-rational, and a total mystery to mankind. We will never fully appreciate the significance of what God did for us and how he chose to do it. We can only marvel in amazement that we are the beneficiaries of such wonderful mercy, grace, and love.
When Jesus said, "It is finished," God's timeless plan for human salvation was settled once and for all. The apostle Paul sums it up eloquently:
He is the image of the invisible God, the firstborn over all creation. For by him all things were created: things in heaven and on earth, visible and invisible, whether thrones or powers or rulers or authorities; all things were created by him and for him. He is before all things, and in him all things hold together. And he is the head of the body, the church; he is the beginning and the firstborn from among the dead, so that in everything he might have supremacy. For God was pleased to have all his fullness dwell in him, and through him to reconcile to himself all things, whether things on earth or things in heaven, by making peace through his blood, shed on the cross. (Colossians 5:15-20)
Christ has risen! He has risen, indeed. May we celebrate with glad and grateful hearts, knowing that we have been reconciled to God through his atoning blood and an everlasting life awaits those who trust in him. His grace is sufficient, and his love is bigger than any problem we will ever have.
[LeRoy Curtis is a graduate of the University of North Carolina, Chapel Hill, and Asbury Theological Seminary. He served four years as a U.S. Naval Officer after which he became a pastor, Bible professor, educator, author, and missionary living in East Africa for eight years where he and his wife developed a curriculum of biblical studies for untrained pastors in rural Kenya. His passion for training young church leaders takes him to various parts of the U.S., Latin America, and Africa. He and Judy are currently residing in Carrollton, Georgia.]