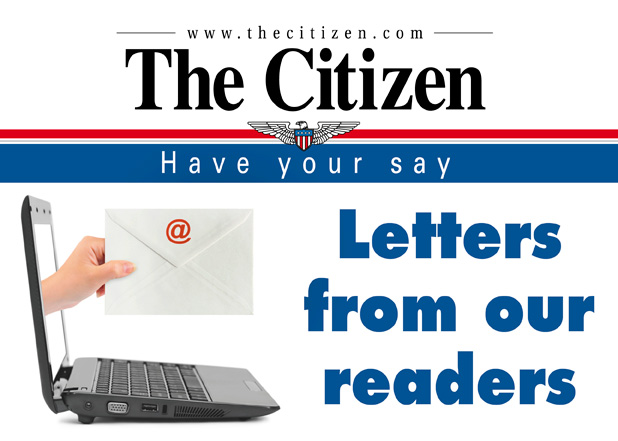 On January 6, The Citizen posted my letter describing the obvious vote counting irregularities that took place in November and made the argument that the media and Democrats (but I repeat myself) were gas-lighting the public by stating in a factual way that there were no irregularities, in the same way that they gas-lighted us about Russian collusion with Trump, and "fine people on both sides", and impeachable phone calls about Biden's son's potential criminal arrangement in Ukraine, and UV lights, etc. ad nauseum. That letter, (like this one) was copied to our U.S. Representative Ferguson.
Well, the usual commenters took issue with some of my allusions but never really provided counter-evidence to the arguments made about known irregularities (like State Farm Arena) or testimonies and analysis brought to our state Senate committee. That's okay, nobody else has rebutted the claims with data either.
But the rioters at the Capitol gave the needed large rug under which all of this could be swept and sweep they did. We all know how this new administration continues to use that one day event to justify colluding with Big Tech and Corporate Media to begin a very aggressive silencing of any more talk of voter irregularities (can't say the "f" word).
However, even more disturbing than the online commenters (one even suggested, like a good soldier of a totalitarian regime, that the editor stop posting my letters) was the response from Rep. Ferguson.
His reply, which actually read like a form letter did not respond to the argument but rather contained such nuggets as, "Given the unrest in the current political climate, we must avoid actions and words that further drive division in our country and stoke more violence when peace and unity are most needed." and, "The American people deserve better than another partisan grudge match." and my favorite, "After all that we have lost this past year, we should set aside political vendettas for the good of the nation." Talk about missing the point and laying out typical Washington dribble.
As I replied to our Representative, at no time did I call for violence (that is a Leftist trait). Ceding the argument about voting irregularities in the name of "unity" is exactly what the Leftists demand. This is not a partisan matter, this is and American matter. I wonder if Rep. Ferguson is feeling the unity from the Democrats now.
For those who are not aware, Representative Ferguson voted against delaying the electoral Congress certification until a real investigation could be had, maybe allowing the Supreme Court one more chance to hear a case before they could define it as moot.
Had the Representative held this position all along that would at least show conviction. But, the record will show that he had on numerous occasions stated to his constituency that he would vote to delay and investigate. He continued to hold this position right up until, apparently Jan. 5th.
Rep. Ferguson is on record as having had a change of heart upon returning to Washington. Note that unlike our former Senator, he did not use the riot of Jan. 6 as his reason for the sudden change of opinion. I'll not question the Representative's motives but only make it clear for those reading that a stated promise to us was subsequently broken. I welcome a public response to this readership from Rep. Ferguson if he takes umbrage with my statements above.
Now, as more evidence of just how out of touch our Representative has become, his office sent an email questionnaire asking his constituents what is their highest priority concern for this Congress. The list included the usual: taxes, immigration, abortion, education, healthcare, jobs, defense.
While these are important matters, what was striking by omission were the most critical matters we face today, Election Integrity (not what the Democrats mean), Free Speech, Big Tech monopolies and their outright abuse of Sec. 230.
If we do not address these issues and put the brakes on the lurch towards governmental totalitarianism currently underway, the desires of the Representative's constituents will matter less than sand in the desert.
Unity to a totalitarian means, "Get in line, speak these words, stay away from our house of governance, and do as we say. While you are at it, wear two masks!" If this is unity, I'll pass.
Alan Felts
Peachtree City, Ga.