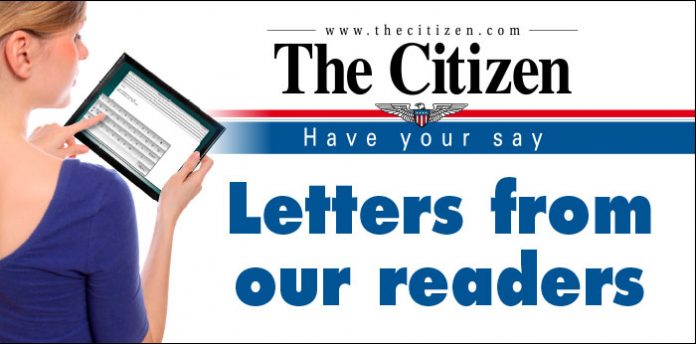 Two things stand out to me now that we have a President Biden in office: one is the incredible hypocrisy of a party who claims to help the "little guy," and the other is the slavish acquiescence of the press to the cult of personality being built up around Biden.
The Democrats have long championed themselves as being the party of the "little guy," tirelessly seeking to redress wrongs, put fat cats in their place, and ensure the working classes get their fair share.
And yet, within hours of taking office, Biden had signed various executive orders and talked about other policy objectives that may help some, but will definitely hurt more.
One of the main reasons unemployment for minorities hit an all-time low under Trump was because of his focus on enforcing laws on illegal immigration. Please remember that last phrase: enforcing laws. He wasn't making things up. Even the notorious incident of "putting kids in cages" was his administration following the letter of the law as interpreted by the courts, and as enforced during the Obama administration. Heck, that picture of a child in a cage on the cover Time magazine was taken during the Obama years.
Illegal immigration is — first and foremost — bad for the illegal immigrants. They are taken advantage of and abused by coyotes, women and children are raped, and they are plopped down in a country where their status makes it dangerous for them to obtain basic services.
But it is also bad for American citizens at the bottom rungs of the labor market, whose jobs are disproportionately taken by these illegal residents. They suffer the consequences both in the job market and in the poor neighborhoods where such immigrants congregate. Their education, healthcare, and general welfare suffer from the presence of undocumented immigrants.
By attempting to end many of the enforcement measures of the Trump administration in the name of humane treatment of illegals, Biden will ensure that their treatment at the hands of coyotes will only worsen and the fate of the poorest American will suffer as well.
Biden then proceeded to stick it to the little guy by killing the Keystone pipeline, which immediately resulted in the loss of more than 1000 jobs. These weren't jobs for graduates of elite universities or scions of Silicon valley. No, these were jobs for working people, many of whom no doubt are LEGAL immigrants, here to work hard for their version of the American dream. No matter. It's more important to throw the hard Left a bone than to protect the jobs of working-class Americans.
And the overall policy towards fossil fuels in this administration will likely cause gas prices to rise as Biden seeks to limit fracking (he's banned it on federal lands), even though he both promised he would and would not do so. Higher gas prices, for those who have studied economics, is a regressive policy because it disproportionately affects poorer people.
Biden's friends in finance and software can surely afford to pay $1 or $2 more per gallon, if they aren't already driving a Tesla, but people who can only afford used internal combustion cars, especially pick-ups for manual labor, will be hit very hard by such a policy.
No matter. They and their friends in the coal industry as well must be sacrificed for the greater good, just like Stalin or Mao sacrificing millions of peasants, who they purported to champion, in their quest to remake society in the eyes of their demi-god, Karl Marx.
Speaking of Stalin and Mao, the other thing that drives me nuts about Democrats is their foolish insistence on the nobility and wonderfulness of Joe Biden.
Look, I know there are a minority of conservative Trump supporters who think his you-know-what doesn't stink, but most conservatives were wary supporters of Trump and willingly criticized him when he did or said something stupid. However, we generally supported Trump not because he was a moral paragon, but because his policies were good for the country (remember that low unemployment rate?).
Democrats and their good friends in the press, however, have nothing but adulation for Biden and his esteemed wife, Dr. Jill. While the press and the media took every chance they could to demean both Trump and his wife, Melania, they instead talk about how Biden is a healer, how Jill is an inspirational example of service, how Biden is the great healer, uniter, and bringer of decency to the tawdry legacy of Trump.
And yet, Biden consistently lashed out at citizens during the campaign, famously calling one guy "fat" and another a "dog-faced pony boy." Hardly the conduct of a model of decency and decorum.
Then there is the video footage of Biden fondling the hair of women and girls, during official government events.
But these are minor things compared to the real corruption of Biden and his family, which was unceremoniously squelched during the campaign as "Russian disinformation." Biden's son reaped millions of dollars in salary and other forms of remuneration explicitly because of the connection to his father from China and the Ukraine. He had no business making such sums based on his own abilities.
And yet, here is Biden, completely unscathed by credible accusations of the same sort that were pursued breathlessly by Democrats and the press for almost all of Trump's term.
Folks, he is a corrupt politician. I wish the left could at least admit as much and acknowledge holding their nose while they voted for him, like many of us did with Trump. But they can't.
They can't even just be quiet about it. No. They must celebrate the man, exalt him, and protect him from any real criticism or legitimate investigation.
If you all are so interested in facts and truth, why can't you apply that standard to Biden? Is it because your house is built on sand, both in terms of the inherent corruption of your erstwhile standard-bearer and ideological paucity of your agenda?
After all, those who shout loudest, resort to ad-hominem attacks, and use epithets to silence dissent and criticism usually are those whose emperor truly has no clothes.
This would all be darkly humorous if it weren't actually going to hurt people, and it will. In fact, the epitome of the "little guy," of the class of people who need the most protection, the unborn, are the ones who are suffering the most as Biden releases federal funds to promote abortion overseas and eyes elimination of the Hyde amendment to that tax-payer money can be used to fund abortions in the U.S.
So much for the "party of the little guy."
Trey Hoffman
Peachtree City, Ga.