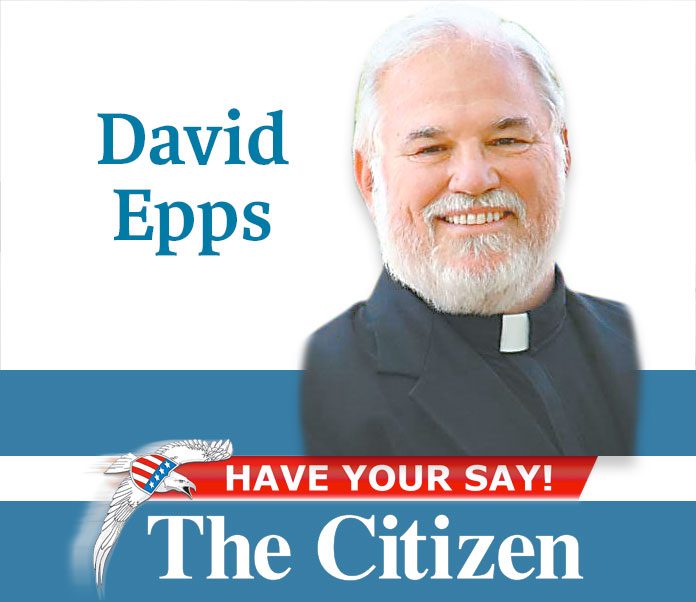 Christians, especially evangelical believers, seem to be repeating the same mistakes when it comes to politics. We keep believing that the hope of the nation relies on selecting the right political leaders. Back when I was a young voter, evangelicals turned to Jimmy Carter, a Democrat from Georgia, as their standard bearer.
Carter had a great deal going for him. He was approachable, had a lovely wife, was a graduate of the Naval Academy, was a former Navy officer, was a Baptist, taught Sunday School at his church in Plains, GA, was a businessman, had been a governor, and was a Southerner — which to many, meant he was a product of the Bible Belt. He was an evangelical himself.
His opponent, President Gerald Ford, had an uphill battle to fight. He was appointed to the Vice-Presidency, not elected, and was linked to the embarrassing presidency of Richard Nixon. After Vietnam, the Watergate scandal, the resignation of the sitting President (which made Ford an un-elected President), and Ford's subsequent pardon of Nixon, the country was ready to move on. Carter won and the church was expectant.
But Carter faltered. Americans were taken hostage by the Iranians and languished for 444 days and all attempts to release them failed. Carter authorized a rescue attempt, but it failed miserably, and eight American servicemen were killed. Then there was the gas crisis and long lines at the pump, and, in the next election, which Carter lost, evangelicals turned their hopes toward a Republican.
Ronald Reagan was elected, with evangelical support, and even won a second term. But the evangelical evaluation of Reagan was mixed. He was a stronger leader than Carter, was personable, restored much of America's lost credibility, was an excellent communicator, but never quite lived up to evangelical expectations.
He had his own scandals, such as the Iran-Contra affair. If evangelicals hoped that the President would reverse Roe v. Wade, they would be disappointed. And then there were the rumors that Nancy Reagan participated in seances in the White House.
After Reagan, evangelicals never returned to the Democrats. In 1988, a large proportion of evangelicals supported Pat Robertson, CEO of the Christian Broadcasting Network. Robertson also gathered in a vast number of charismatics and Pentecostals, as he, himself, was one. Support for Robertson was fervent with many formerly active church members seemingly exchanging their loyalty to the church (if my own experience as a pastor is any indication) for involvement in the political process. Robertson ran into some early trouble when his claim to be a combat Marine in Korea was found to be suspect. In any event, he received just 9% of the primary vote and lost out to George H.W. Bush.
From the time of Reagan to the present, evangelicals and charismatics have, for the most part, pinned their hopes on the Republican nominee. Evangelicals have become, for Republicans, what black voters are to Democrats — a vote they can count on without having to deliver much as long as they give lip service to the cause.
The larger church is, itself, divided. The liberal churchgoers tend to support Democrats because that party is liberal. Conservatives trend toward the Republicans because of conservative policies. Over time, the parties (and churches) have gotten farther and farther apart to the extent that there is now a great divide and the polarization in the church and nation is as significant as it has even been.
The policies of Hillary Clinton were so unacceptable to religious conservatives that evangelicals, charismatics, and Pentecostals (the "ECPs"), who previously would have never considered a thrice married, bombastic, bullying, candidate of questionable moral and ethical values (as seen by some), voted for Donald Trump in droves.
While most of the ECPs would approve of the majority of the Trump policies, a great many also privately cringed at some of the rhetoric, actions, attitudes, and Tweets of President Trump. "I just wish he'd stay off Twitter," was a refrain heard continually over the past four years.
However, ECP believers were, by now, so invested in Trump that silence reigned, except among themselves. Why? Because the alternative was seen as so much worse.
Now, of course, that which ECPs have feared has come upon them. The Biden-Harris team and the sweep of the Democrats of the White House, the House of Representatives, and Senate (whether one believes there was corruption in the voting process or not, this is the reality), is the nightmare of conservative Christians. For decades, they have put their trust in leaders who were the most like them. And herein lies the problem.
Some pundits have accused ECP's of idolatry when it comes to President Trump. While I do not agree with that assessment, it is easy to see why that would be said.
In this past election of 2020 some charismatic/Pentecostal "prophets," several of national stature, boldly stated that "God told them" that Trump would be elected to a second term. Even after the election results were known, some of them doubled down and insisted that God had promised them.
Well, they were wrong, as it turns out. Their "prophecies" were false. One, Jeremiah Johnson, has had the courage and integrity to admit it, repent, and apologize. Most others are, thus far, simply silent, hoping, I suppose, that people will forget. The election is over, the courts have ruled, and the Congress has certified the electoral ballots. All that's left is the inauguration.
Have the ECP's learned anything? Since evangelicals, charismatics, and Pentecostals are known to be Bible-believers, they should have known for all these decades that believers are warned not to put their trust in man — any man.
By way of reminder, consider these verses: Psalm 20:7 says, "Some trust in chariots, and some in horses: but we will remember the name of the Lord our God." The Old Testament is filled with accounts of hopeless situations where the people are told to trust in God alone.
"It is better to take refuge in the Lord than to trust in man. It is better to take refuge in the Lord than to trust in princes." Psalm 118:8-9. "Put not your trust in princes, in a son of man, in whom there is no salvation." Psalm 146:3. "Trust in the Lord with all your heart, and do not lean on your own understanding." Proverbs 3:5. And I could go on and on. But, hopefully, you get the point.
Christians are never — ever — to put their trust in, and pin their hopes on, a man or a party, whomever the man (or woman) and whichever the party. Not the Republican, the Democrat, the Socialist, or the Communist parties.
Will the Evangelicals, charismatics, and Pentecostals continue to make the mistake that is now some decades old? Or will there be repentance for putting people and/or party in the place of God? Time will tell. It might not have been idolatry, but it has come pretty darn close.
[David Epps is the Rector of the Cathedral of Christ the King (www.ctk.life). During the crisis, the church is open at 10:00 a.m. on Sundays but is also live streaming at www.ctk.life. He is the bishop of the Diocese of the Mid-South (www.midsouthdiocese.life) He may contacted at davidepps@ctk.life.]