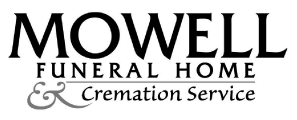 James L. Hutto, 89, passed away on December 21, 2020 after a long illness. He was born on August 17, 1931 to Alva Lee and Mildred Bishop Hutto in Ft. Valley, Georgia.
He is survived by his wife of 36 years, Jan Trammell Hutto; stepchildren, Len and Craig Patton, Bo and Charlotte Trammell, Melanie Trammell, and Tim and Barby Trammell, as well as his sister, Alvalyn Hutto and George Pope and their daughter, Stephanie and Charles Schofill and their sons, Dean and Seth.
Mr. Hutto is also survived by his grandchildren and great-grandchildren, Claire Camarata and children, Jordan and Reese; Morgan and Julie Wellborn and children, Grant and Asher; Clay and Beth Trammell and children, Maddie and Chap; Andrew Trammell; Philip Patton; Elliot and Melissa Patton; Rachel Trammell; Audrey and Michael Bennett and daughter Brynn; Catherine Trammell; and Justin and Allison Trammell.
Mr. Hutto was the retired director of the Georgia Highway Contractors Association.
In his retirement, he enjoyed reading, spending time with his beloved wife, family gatherings, and playing with his beloved dogs, Rosie and Banjo.