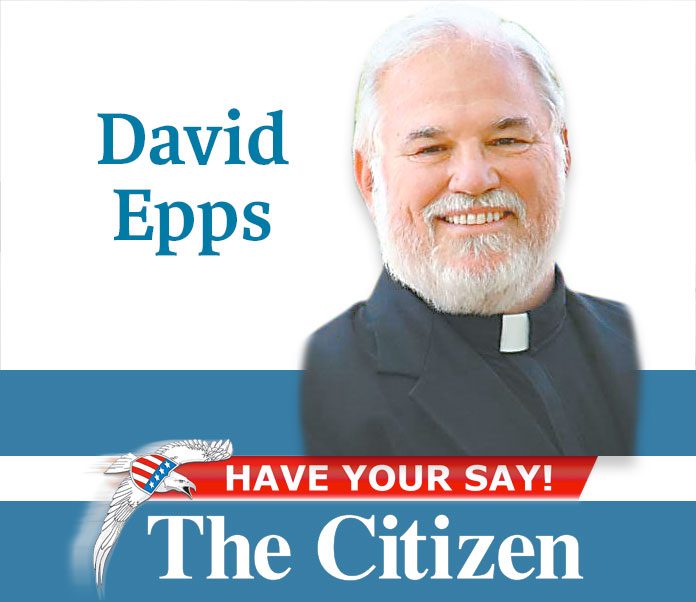 Well, the election is over. Whether the results are in our not, I cannot say since this column was written prior to the election. In any event, if not today, then soon we will know who received the largest number of Electoral College votes. One would hope that the country would now come to unity but, I fear, it will not.
In the 12th century, Empress Matilda (or Maud) was the only surviving legitimate child of King Henry I of England. Prior to his death, Henry nominated his daughter to succeed him on the throne. But, in 1135, Stephen of Blois claimed that his uncle, the king, had changed his mind on his deathbed and had named his nephew as the successor. The powerful English barons backed Stephen and Matilda refused to accept this contention.
What followed was 19 years of civil war in England, known as "The Anarchy." And, as always, it was the nation and the people who suffered. Law and order broke down and, as if the war wasn't tragedy enough, roving band of thieves and murderers took what they wished and terrorized businesses and average citizens.
I doubt very seriously whether the supporters of the losing candidate will go quietly into the night. We have already seen four years of relatively non-violent civil conflict that has separated both friends and family. I say "relatively," even though factions of the Left have burned American cities and factions on the Right have threatened violence through force of arms to put an end to it and have put armed patrols on the streets of some cities. In some cases, the police have stood idly by, ordered by their superiors to not interfere.
And, as in 12th century England, the people have been made to carry the brunt of suffering. Congress is, for all intents and purposes, stalemated with little action, aside from hearings, speeches, pandering, and positioning, being accomplished. Both sides have been intent on winning and the people are merely the pawns in the game. There are precious few statesmen in the Congress and those who might be there have been drowned out by the voices who shout the loudest.
America, at least in the non-liberal-led states, is an armed camp. Recently, I spoke with the manager of a gun shop who said that he cannot keep enough weapons in stock and that a great many of the gun buyers are securing their first weapon. There has been so much stockpiling of ammunition that there have been ammunition shortages. It is estimated that, in Georgia alone, there are in excess of 400,000 citizens licensed to carry concealed weapons which is twice the number of U. S. Marines world-wide.
America has had its own war between factions which, in four years, resulted in over 700,000 dead. And, like today, there were many reasons for the division among the American populace, not just one as commonly believed. Politicians led the charge and stirred up the population.
Sound familiar? There are people, friends of mine, on social media whose entire posts are dedicated to canonizing one side and demonizing the other. This rank and raw hatred didn't stop with the results of the last election and I have no confidence that it will stop with this one just past.
There were efforts to bring an end to the 12th century conflict. However, efforts by powerful lords and by the church had little effect. The despair was so great among the English people that Chroniclers described the period as one in which "Christ and his saints were asleep."
Finally, in 1153, as both sides geared up for battle with opposing forces on each bank of the Thames River, the barons on both sides refused to fight. It took awhile but peace was finally negotiated and achieved. It wasn't due to either Stephen or Matilda that peace was achieved. Those who were doing the fighting and, bleeding and seeing their friends dying and their towns decimated and impoverished, had finally had enough.
Has America had enough of the fighting by factions and the tearing apart of the fabric of this nation by leaders and people with vested interests? I see no evidence of that as yet. Until the suffering people have had enough the fighting will continue. Will it really lead to a shooting civil war? Well, our history tells us that, yes, it can happen even here.
[David Epps is the Rector of the Cathedral of Christ the King (www.ctk.life). During the crisis, the church is live streaming at 10:00 a.m. on Sundays at http://www.facebook.com/cctksharpsburg/ He is the bishop of the Diocese of the Mid-South (www.midsouthdiocese.life). He may contacted at davidepps@ctk.life.]