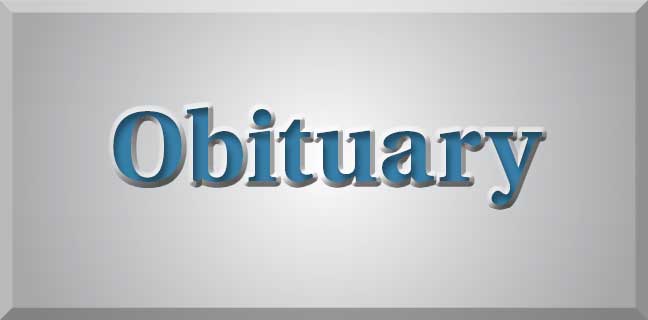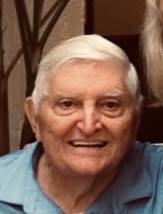 Thomas Jackson "Jack" Kilburn, 90, passed away peacefully on Friday, September 25th, 2020, after a courageous battle with Alzheimer Dementia.
Jack, a native of Atlanta, Georgia, was born on August 2, 1930, the last surviving son of the late George Wesley and Alma James Kilburn. He was a Navy veteran, serving during the Korea War on the USS Porter, and was retired from Southern Bell where he worked for over 35 years.
A loving and devoted husband, he and his wife Pat traveled the world, from Australia, to Russia, to China and most of Europe. He was a man of character and integrity, and someone who could fix anything. He loved his wife, daughters, grandchildren and his great grandchildren who adorningly called him Poopa.
Jack is survived by his loving wife of 67 years, Patricia "Pat" Ellis Kilburn whom he adored; daughter's Connie (Bob) Deutsch of Fargo, ND, Cathy (Steve) Benson of Spartanburg, SC; Kim (Vance) Donald of Palm Coast, FL; Kellie (Richard) Trotta of Jupiter, FL and Krista (Chuck) Steveskey of Savannah, GA; 10 grandchildren, Jennifer (Brian) Grizzard; Steven (Heather) Benson, Elizabeth (Travis) Galloway; Matthew (Molly) Nichols; Megan Hanse; Alison Deutsch; Natalie (Kyle) LaPlante; Todd (Cecile) Deutsch; Clinton Trotta and Emilee (Patrick) Johnson; 10 great grandchildren, Robert Benson; Andrew and Morgan Grizzard; Bella, Sophia and Olivia Galloway; Maddox and Asher Nichols; McKenzie and Maddie Hanse and his special caregiver Hope Tucker. He was preceded in death by brothers George and Jimmy Kilburn and infant daughter.
Memorial service will be 11:00 AM Saturday, October 3, 2020 at Floyd's Greenlawn Chapel, 2075 East Main Street, Spartanburg, SC 29307, conducted by The Rev. Dr. Keith Taylor. A Celebration of Life will be held at a later date.
The family request that in lieu of flowers, memorial donations may be made to the Alzheimer's Association, 901 South Pine Street, Spartanburg, SC 29302 or online at www.alz.org or the American Cancer Society, 154 Milestone Way, Greenville, SC 29615 or online at www.cancer.org/donate.
The family will be at the home of daughter Cathy and Steve Benson, Spartanburg SC.
An online guest register is available at www.floydmortuary.com
Floyd's Greenlawn Chapel