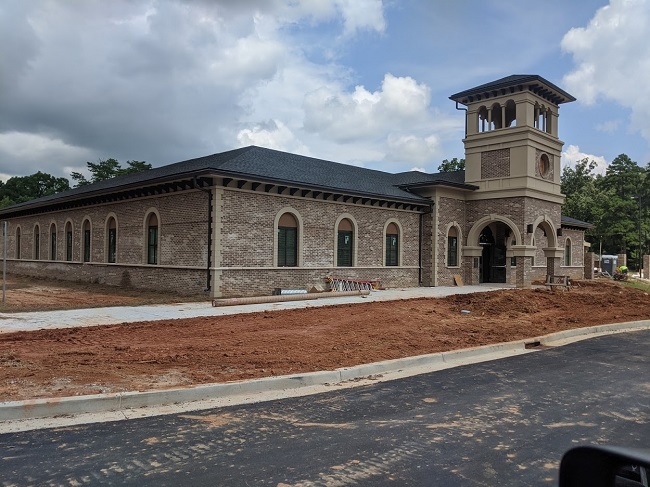 The new Tyrone Municipal Complex on Senoia Road is moving closer to completion. The move-in is expected in mid-October.
"We're thrilled on how it's coming along, and the looks and functionality it will provide for citizens and staff," said Mayor Eric Dial. "It will be something the residents will be proud of."
Situated on a 3.5-acre site across from Shamrock Park, the 20,000 sq. ft. building will house Town Hall, the Tyrone Police Department and the Tyrone Municipal Court.
Dial said the building is expected to be ready to move in during mid-October.
The building will also include a combined 97-seat council chamber and courtroom, various meeting spaces and extra office space to accommodate future growth.
At the Sept. 3 meeting, the council approved the landscape plan for the new complex.