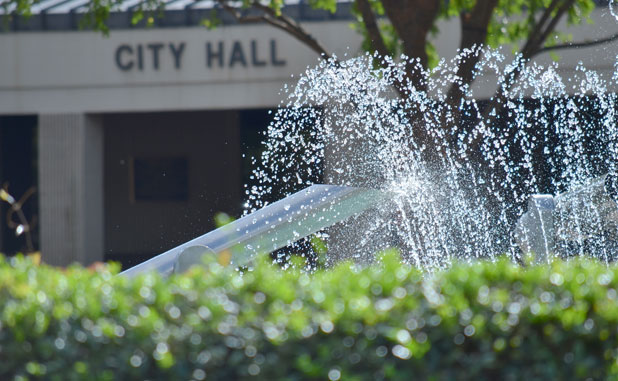 Peachtree City is hosting what is being billed as a municipal summit of eight local governments Thursday morning at City Hall. The meeting is open to the public, City Clerk Yasmin Julio said March 15.
Invited to the summit are governing officials from  Newnan, Sharpsburg and Senoia in nieghboring Coweta County and from Peachtree City, Fayetteville, Tyrone, Woolsey and Brooks in Fayette County.
No quorums of any of the invited bodies are expected, Julio said Wednesday morning. A quorum is the legal minimum number of the elected members of a council required to be present for official business to be conducted.
Since no quorums are expected, the meeting does not fall under the rules of the Georgia Open Meetings law, Julio said. Nevertheless, she declared the meeting to be open to the public in a telephone interview Wednesday morning with The Citizen.
The meeting also will include a luncheon for the officials hosted by Georgia Power Co., she said.
Here's the original agenda emailed March 9 to area media:
CITY COUNCIL OF PEACHTREE CITY
MUNICIPAL SUMMIT
MARCH 16, 2023, 9:00 a.m.
City Hall, 151 Willowbend Road, Peachtree City
I. Welcome & Introductions
II. Southern Conservation Trust in Fayette and Coweta — Katie Pace, SCT
First Amendment Audits in Municipal Government Yasmin Julio, PTC City Clerk
Flint River and the Flint River Water Basin Katherine Zitsch, ARC
III. Municipal Updates
•Peachtree City
•Fayetteville
•Tyrone
•Newnan
•Woolsey
•Brooks
•Sharpsburg
•Senoia
IV. General Discussion
V. Adjourn
A quorum of the City Council of Peachtree City may be in attendance.
Sponsored by Georgia Power