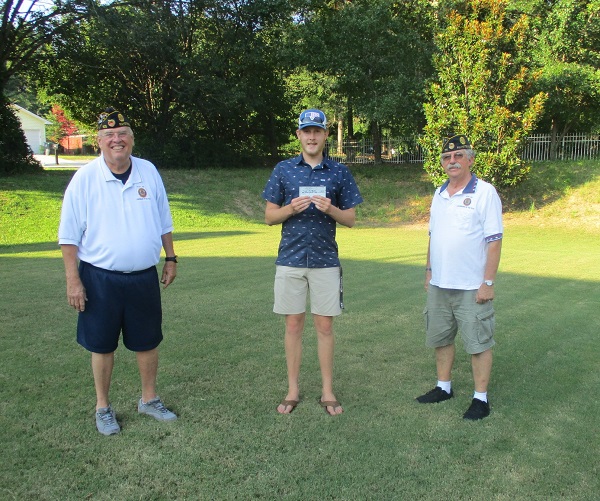 The Department of Georgia of the American Legion each year awards $1,000 scholarships to the children and grandchildren of Legionnaires graduating from high school in Georgia.
One of this year's recipients was Tyler Munford, a Whitewater High School graduate from the Class of 2020.
The scholarship will enable Tyler to pursue training towards a career as a professional aviation mechanic.
Tyler recently accepted the scholarship in a ceremony at the American Legion's historic Log Cabin in downtown Fayetteville.
Among those attending was Steve Cox, a member of Fayette County Post 105 and Tyler's grandfather, mom Marilyn Munford and Dave Niebes, member of Post 105 and scholarship chairman.
Tyler is the son of the late John Munford, for many years a news reporter and photographer for The Citizen.
Post 105 is oldest military veterans' organization in Fayette County and meets the second Monday evening of each month at the Log Cabin in Fayetteville.