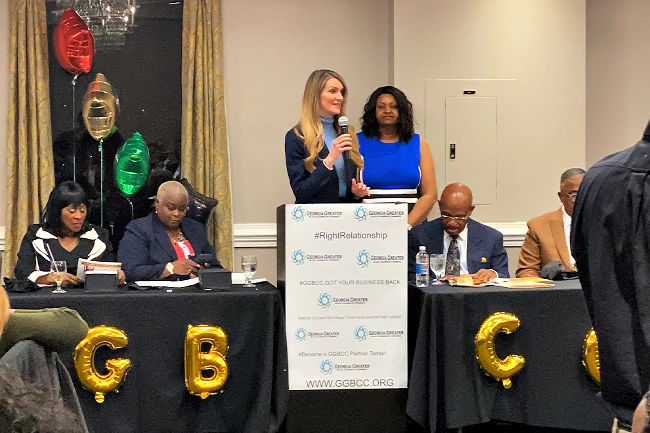 US Senator Kelly Loeffler attended the Georgia Greater Black Chamber of Commerce State of the Black Chamber and Awards Event.  Special Keynote Speaker was World Famous Attorney Willie Gary.
Honorees were Ms. Dottie Peoples, Ms. Xernona Clayton, Sabrina Newby, and Mr. Shelley "Butch" Anthony, III. The event was held on Thursday, February 20, 2020 at the This Is It! Event Center in Fayetteville, Georgia.
Also in attendance was Fayette County Chamber of Commerce President Colin Martin.
GGBCC is under the leadership of Melinda Sylvester.