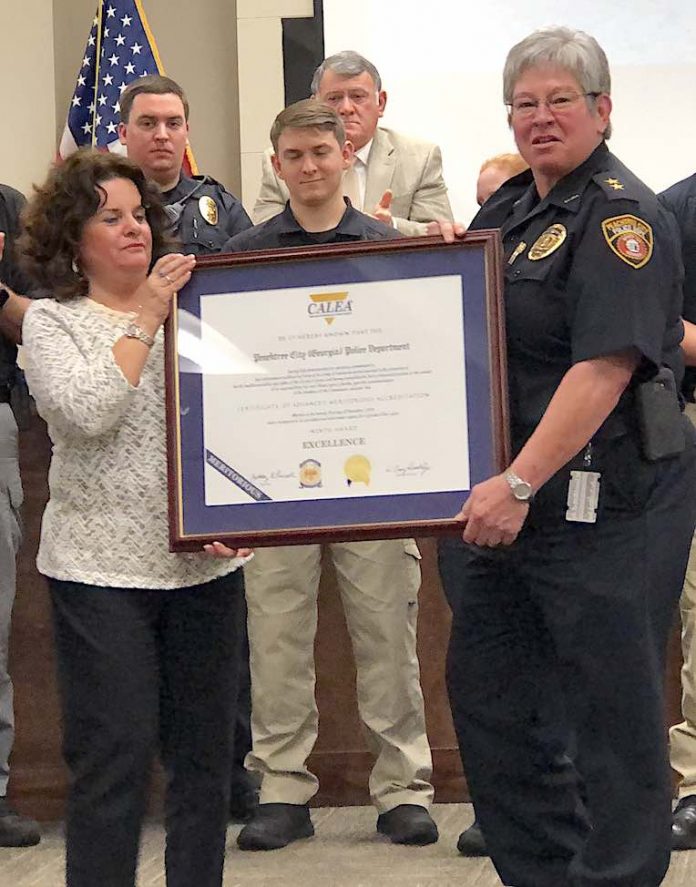 The Commission on Accreditation for Law Enforcement Agencies made it official last week: Peachtree City's Police Department is one of the best of the best in the United States.
In an award ceremony at the City Council meeting Feb. 6, CALEA official Louis Dekmar said the local department is one of the fewer than 1,000 law enforcement agencies out of 18,000 in the nation to receive this re-accreditation.
Topping that, Peachtree City also was recognized as one of the fewer than 10 percent of even that small group to attain the additional level of "accreditation with excellence," Dekmar said.
Doing the math, that makes the Peachtree City Police Department one of the top 100 agencies in the United States, as recognized by the nation's top law enforcement accreditation agency.
"The department has opened itself up for outside scrutiny to nine different [inspections] over two decades and stands as a leader in professional police services," Dekmar said.
Besides serving as a CALEA official, Dekmar is the police chief in nearby LaGrange.