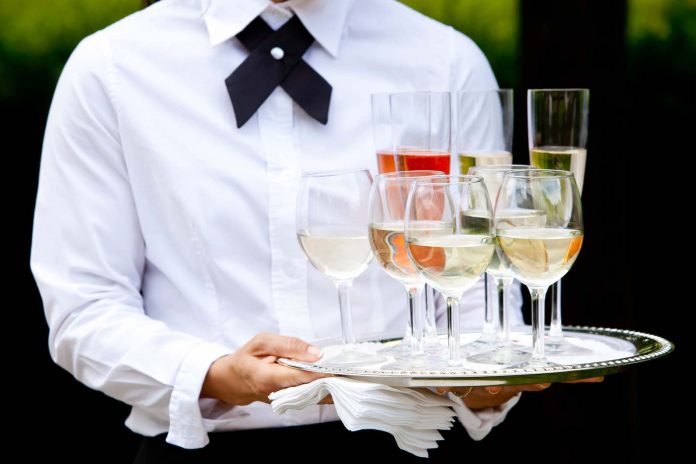 Council poised to repeal licensing requirements for restaurant wait staffs, checkout clerks when selling alcoholic beverages —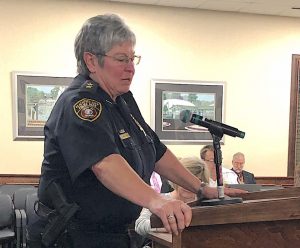 "We tried Prohibition, and look at [the results]," opined Jon Rorie, city manager. "We need to move forward."
So, next meeting, the City Council of Peachtree City likely will consider a repeal of a city ordinance that requires every restaurant server who carries a beer or mixed drink to your table to have a yearly license that's in addition to the business's city alcohol license. Repeal also would mean that supermarket checkout clerks would no longer have to get a city license just to run your bottle of wine through the scanner.
"It's a public policy decision," Police Chief Janet Moon told the council Feb. 6. She had presented the case for easing the rules to allow access-controlled outdoor events more latitude in who could serve drinks with fewer hoops to jump through in order to have a beer- or wine-tasting festival. Two such adult-only outdoor events are scheduled in Peachtree City in the next couple of months.
Councilman Terry Ernst, a retired police officer for Peachtree City, strongly agreed with the need to repeal the rules. "Why do these people, who make $2.13 an hour plus tips, even need a license?"
Chief Moon said policing any violations "is beyond our control, more than we can keep up with." She noted that the business or event organizer is held responsible anyway for any violations, thus making the burden on individual servers at best redundant.
"We shot ourselves in the foot with this ordinance," said Councilman Mike King. "We should eliminate this ordinance entirely."
"It costs the city more to administer these permits than we bring in from license fees," said Councilman Kevin Madden.
The council heard that the ordinance originated more than 10 years ago, and was out of step with most other local governments.
No vote was taken, but the consensus was that the council expects to repeal the individual license requirement by the end of this month.