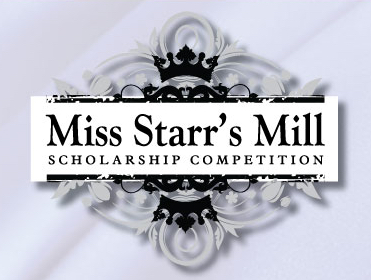 Miss Starr's Mill Scholarship Competition will be presented January 10 and 11 at 7 p.m. each evening in the Willie Duke Auditorium at Starr's Mill High School on Ga. Highway 74 South.
Tickets are available now in the SMHS front office or at the door, $12 adult [CORRECTED PRICE], $8 student.
In the event, 19 candidates are competing for over $,7000 in scholarship money donated by local businesses.
This is a Starr's Mill Production and proceeds from ticket sales go for funding the Starr's Mill High School Drama Department.