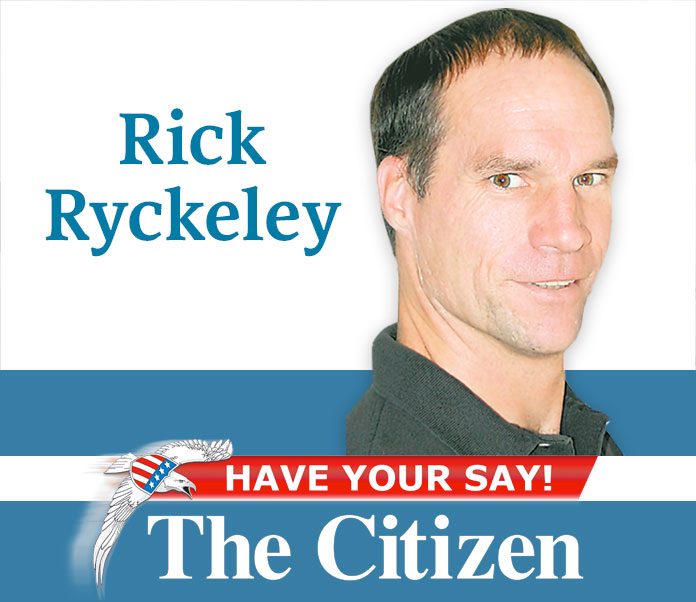 Our first Christmas tree back on Flamingo was wrapped from top to bottom in multi-color lights almost as large as eggs.
Shiny gold and silver tinsel moved ever so slightly when the floor heater blew warm air up into the room or someone walked close by.
From every branch dangled red, green and silver glass balls — delicate ornaments handed down through generations of our family, and homemade ornaments from each of us five kids.
And every present tucked neatly underneath was perfectly wrapped displaying scenes from Santa, hard-working elves and the winter wonderland of the North Pole. But that's not what I remember most about our first tree.
What I remember most is being wet from head to toe, my bare hands stuck to its trunk, and feeling so cold I thought I'd be frozen forever.
To tree or not to tree, 'tis the question in a lot of homes this time of the year, but for our family, it wasn't. Dad wanted a real live Christmas tree in the front room, but mom didn't want all the mess.
Luckily, we had two front rooms, a fancy one where the artificial tree was set up and a not so fancy front room where Dad set up a live tree.
The day after Thanksgiving, Dad got the white artificial tree down from the attic, and then we all piled into the avocado green station wagon with the faux wood panels and headed out to Bob's Tree Farm. The argument started before we even turned out of our driveway – who was going to cut down the tree?
I argued that because I was the youngest it should be me. Older Brother Richard countered by pointing out he was the oldest, so it should be him. The Sister stated she was the only girl, so naturally it was her turn. Big Brother James professed because he was the strongest logically he could cut down the tree easier. And, not to be left out, Twin Brother Mark quickly said he was the fastest cutter of all of us.
By the time our parents had reached Bob's Tree Farm, Dad had had enough and came up with a brilliant solution as to who would cut down our first Flamingo Street Christmas tree.
After running through the entire forest of Bob's Christmas trees playing hide-n-seek, we finally settled on one that wasn't too tall, too short, too fat or skinny. It was just perfect. Dad's solution to who would cut down the tree was also perfect … it would be all of us.
Using a small bow saw, we took turns sawing the tree. Fifteen minutes later, our tree toppled to the ground. After we all dragged it to the car, Dad and Bob lifted it up on top and, using a huge ball of twine, us boys helped tie it down to the luggage rack.
And we were just in time, because as we pulled out of Bob's Tree Farm, it started to rain. By the time we reached the big curve in Flamingo, the gentle rain had turned into a freezing wall of sleet. That's when we found out some of the knots used to secure the tree weren't so secure after all. Like Santa's sleigh, our perfect Christmas tree suddenly took flight! Then it rolled down the steep embankment before coming to a rest at the bottom of a twenty-foot ravine.
Stomping on the break pedal, Dad brought the station wagon to a sliding stop. That was the first time I'd heard him use colorful language. Later Mom said she believed he even made up a few extra words.
Because it must've been one of our knots that came loose, Dad made me and my brothers help him drag the tree up from the bottom of that ravine. By the time it was finally secured to the top of the station wagon again, frozen rain covered everything – even us four boys.
It took an entire day for our tree, and us, to finally thaw, but it was worth it. Our tree was perfect, and the adventure gave us a funny story to tell for years to come. That was over fifty-five Christmases ago.
Last week our two granddaughters, Sweet Caroline and Little One, The Wife and me took a trip to our local tree farm. The girls ran through the forest of trees pausing to play hide-n-seek before finally deciding which one was perfect.
After arguing who would cut it down, they finally took turns sawing and then we all dragged it back to our car. The tree farm guy (yes, his name was Bob) and I tied it on top.
Once back in the car, an epic argument was well under way. As we turned out of the tree farm, the girls wanted to know why I hadn't let them help tie the tree down. Looking in the rearview mirror, I smiled and said, "Let me tell you a story about what happened to our first Christmas tree a long, long time ago on that old familiar street not so far away called Flamingo."
Here's wishing you and yours tie that tree down tightly and have a merry Christmas and a healthy and happy New Year.
[Rick Ryckeley has been writing stories since 2001. To read more of Rick's stories, visit his blog: storiesbyrick.wordpress.com.]