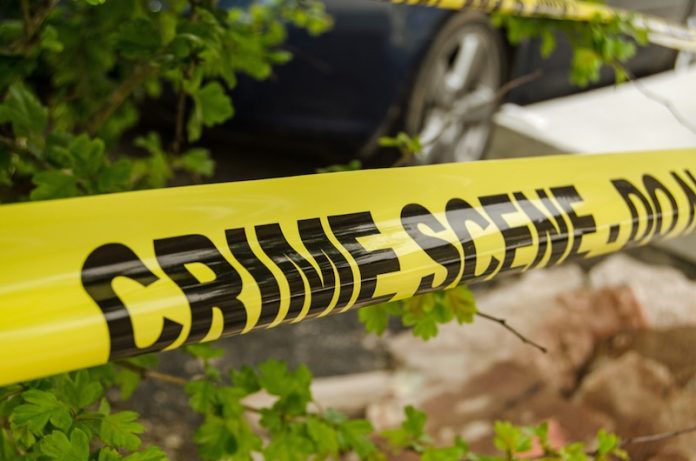 Fayette County Sheriff's investigators want to identify two men in connection with a Nov. 16 burglary at a cycle shop on Kenwood Road in north Fayette.
Sheriff Barry Babb said deputies received an alarm call at approximately 3:45 a.m. Saturday, and arrived to find a motorcycle laying on the ground beside the roadway and a busted window near the store's service entrance.
The business was cleared and the video examined. The store video showed two men using a sledgehammer to gain entry to the business, and leaving the area in a box-style moving truck, Babb said.
One of the men was wearing gray sweatpants and a hoodie, while the other was wearing jeans and a dark shirt, Babb said.
In another case, two vehicles were entered on Ga. Highway 85 North while the owners were riding dirt bikes.
Babb said the men parked their vehicles and left to ride dirt bikes. Upon their return at approximately 3 p.m., they found the front passenger windows of both vehicles busted. Nothing was taken from one of the vehicles, while the other had two wallets and a cell phone stolen.
An entering auto occurred on Nov. 17 at a ministry on Hwy. 85 North. Deputies were told by the owner that the vehicle had been parked in the front lot at 6 p.m. The owner returned at 9 p.m. to find the rear passenger window busted and an iPad, keys and a bag with miscellaneous items stolen, said Babb.
Thieves didn't respect city limit lines, as investigators from three municipalities reported crimes.
A Fayetteville man came up short when a woman took his vehicle from a relative's home on Winona Drive and reportedly abandoned it at Hartsfield Airport. The vehicle has not been located.
The vehicle theft was reported to Fayetteville police on Nov. 15 by a man who said his grandmother let a woman into her home on Winona Drive, and with the woman subsequently taking the keys to his car without permission, said Fayetteville Police Department spokesperson Ann Marie Burdett.
Burdett said the vehicle owner stated that the mother of the female subject contacted his grandmother to inform her that her daughter left the vehicle at Hartsfield Jackson International Airport.
Burdett said the vehicle owner told officers he went to the airport to try to locate his vehicle but was unsuccessful, adding that airport police stated they did not see the vehicle, nor was it towed.
In another incident, a delivery driver making a stop on Nov. 16 at a business on Ga. Highway 85 North in Fayetteville reported that on returning to his unlocked vehicle, he discovered that the cell phone left on the dashboard was missing and that a book bag in the passenger seat had been rummaged through, said Burdett.
In Peachtree City, a burglary at a home under construction in the Everton subdivision was reported on Nov. 18. Police reports said plumbing materials were stolen from the site.
In Tyrone, a man doing renovations to a home on Kindlehurst Drive reported that his vehicle was missing after work. The man told officers that a coworker saw a woman enter the car and drive off, said Tyrone Police Department spokesman Philip Nelson, who added that officers are investigating the incident to gain additional details.