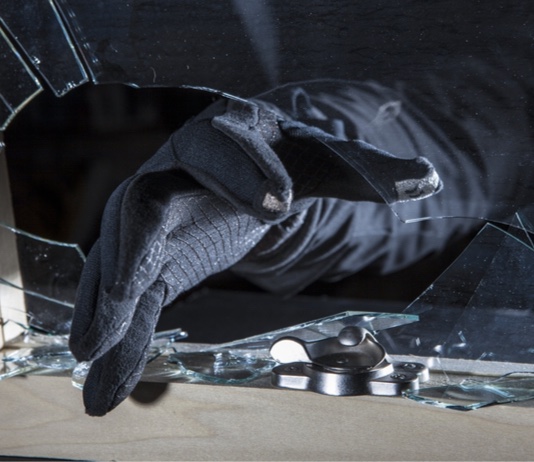 Crime activity across Fayette County from Nov. 9-13 came with three burglaries, two vehicle thefts and two entering autos.
In Peachtree City, a burglary was reported on Nov. 13 at a residence on Leisure Trail off Crabapple Lane. Entry was first attempted through a sliding glass door, then through a rear window. Items stolen included several televisions, an air compressor, a laptop, and iPad and laundry detergent, according to Peachtree City police reports.
In unincorporated Fayette, a burglary was reported on Nov. 11 at an auto salvage business on Ga. Highway 92 North. Sheriff Barry Babb said the front door had been pried open and the keys to several vehicles stolen. The business owner noted that the stolen keys were of cars that did not run.
A second burglary was reported on Nov. 9 by a resident on Ga. Highway 54 East. The burglary involved forced entry into a shed on the property, with wiring and a fuse box stolen.
Babb said a Honda CRV was reported stolen from a business on Ga. Highway 85 North on Nov. 12.
A second vehicle theft involved an Apollo 250 dirt bike stolen Nov. 10 from behind a residence off Milam Road, Babb said.
In Fayetteville, officers on Nov. 12 responded to a business on North 85 Parkway regarding an entering auto. An employee said a vehicle on the property that morning was found to have a door open, adding that vehicles are not left unlocked overnight. The company's video showed a vehicle driving to the area and parking, and an individual walking behind the vehicle that was presumed to be entered. Nothing appeared to be missing from the vehicle, said Fayetteville Police Department spokesperson Ann Marie Burdett.
A second entering auto was reported on Nov. 13 on Jeff Davis Place off North Jeff Davis Drive. Officers said it appeared that a lock on the driver's side door had been punched and a throw blanket stolen. Officers were told that the break-in likely occurred after church on Nov. 10, Burdett said.