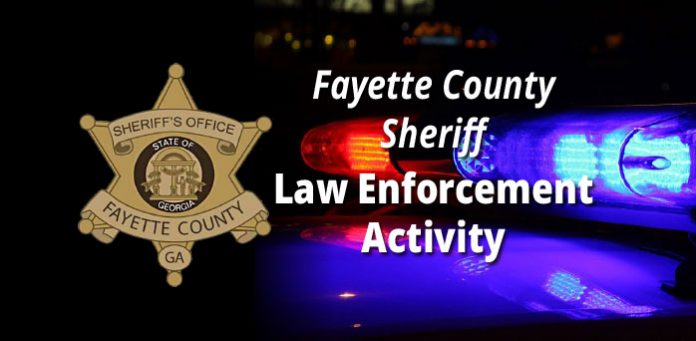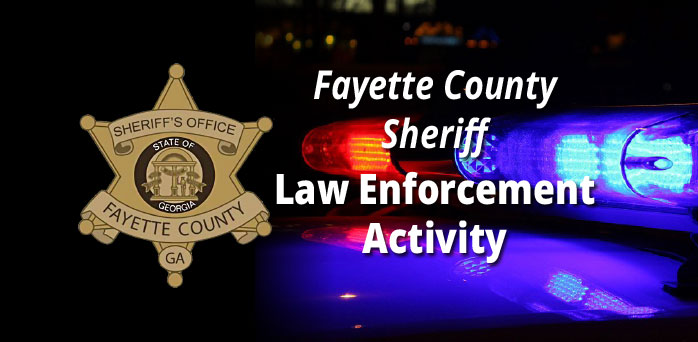 Over the weekend, a man was arrested for allegedly burglarizing two churches after being caught trying to cash in on some of the stolen items, according to Fayette County Sheriff Barry Babb. Deputies got a call June 24 at about 6:45 p.m. reporting that an unknown person was removing items from the Lordship of Christ Church on Lee's Lake Road, and that the suspect was driving a black Dodge Durango.
Upon arrival at the scene, deputies saw a back window that had been shattered and determined that a drum set and speakers were taken from the church, Babb said. A short time later the Durango, of which law enforcement had video footage, was located at the Guitar Center at the Banks Crossing retail complex. The suspect was found inside the store in the process of selling the drum set he had just taken from the church, and he was taken into custody without incident
According to the jail log, Dae'jon Blackmon, 25, of Fairburn faces three felony charges — two burglary counts and one for theft by shoplifting.
That same evening a call came in about a burglary at Liberty Baptist Church, where deputies discovered forced entry and another missing drum set. The investigation revealed that Blackmon also committed that crime earlier in the day and had taken the instrument to a pawn shop on Old National Highway, according to Sheriff Babb.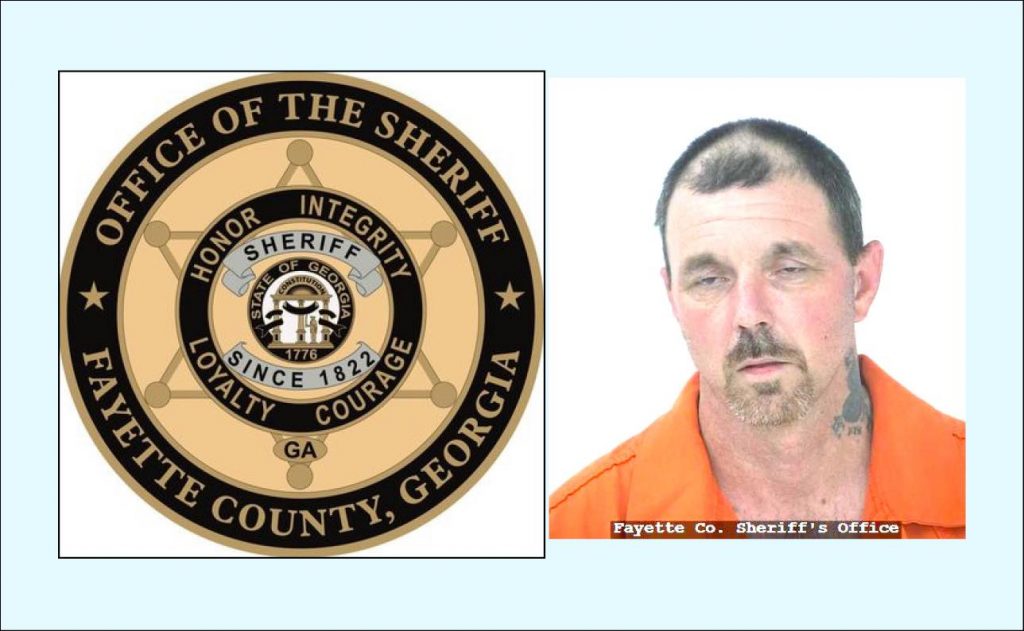 In another arrest, a Rockmart man is in custody in Fayette County and will soon be returned to one of several outside agencies that already wanted him, Sheriff Babb said. Deputies responded June 25 shortly after 9 a.m. to the Circle K at 760 N. Glynn Street in Fayetteville and identified a car in the parking lot as being stolen out of Alabama. Once that was confirmed, a deputy went inside the store and was talking with a female who had been riding in the car as a passenger when the suspect came out of the store. He encountered another deputy and fled, but after a brief foot chase he was taken into custody without incident.
Michael Chappell, 53, faces several local charges listed on the Fayette County Jail log that include a felony count of theft by receiving stolen property as well as giving a false name to an officer, obstruction of an officer, and driving with a suspended license.
Further investigation revealed that he was wanted by the Haralson County's Sheriff's Office on an escape charge, and as well as the Clayton County Sheriff's Office for obstruction and the Bay County (Florida) Sheriff's Office for a probation violation.
Babb said Chappell will likely be turned over to Haralson County.
A June 23 traffic stop led to multiple arrests. Deputies pulled over a car at around 8 p.m. on Hwy. 85 and Plantation Road because of a suspended registration. A check of the car turned up drugs and a stolen gun, according to reports.
Precious Combs, 46, of Riverdale was charged with possession of a weapon in commission of a crime, theft by receiving stolen property, drug possession/sale/manufacture, and marijuana possession.
The passenger in the car was checked out as well and found to have multiple outstanding warrants courtesy of the Jonesboro Police Department. One was for fleeing and eluding police, Babb said. Michael Winston, 41, of Austell was also arrested at the same traffic stop.
Deputies answered an apparent domestic call the morning of June 24 at a residence on Galway Bend. There was a report of a verbal dispute as a woman was attempting to retrieve property from the residence. Deputies met with the woman and found out she had multiple warrants from the Fayetteville Police Department for possession of methamphetamine, possession of drug-related items, and possession of a firearm/knife in commission of a crime. Holly Dolan, 38, of Fayetteville was taken to Fayette County Jail on those charges.