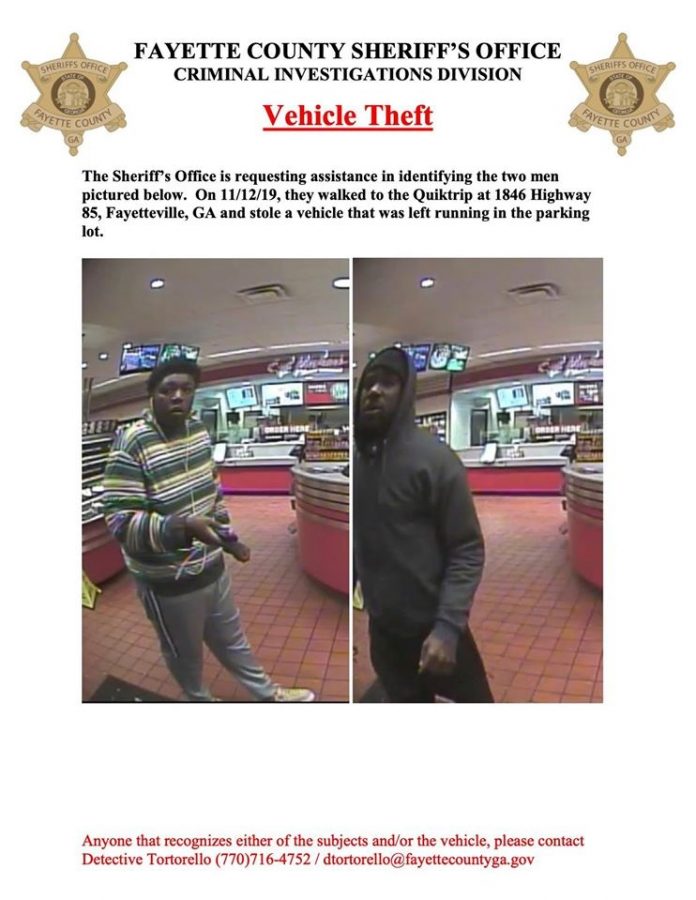 Fayette County sheriff's investigators are requesting help identifying two men who stole a vehicle at the QuikTrip store on Ga. Highway 85 North at Ga. Highway 279 on Nov. 12.
Information provided on the sheriff's Facebook page noted that the two men walked onto the QuikTrip property and stole a black Honda CRV that had been left running in the parking lot.
Anyone recognizing either of the men or the vehicle is asked to contact Detective Tortorello at dtortorello@fayettecountyga.gov or at 770-716-4752.