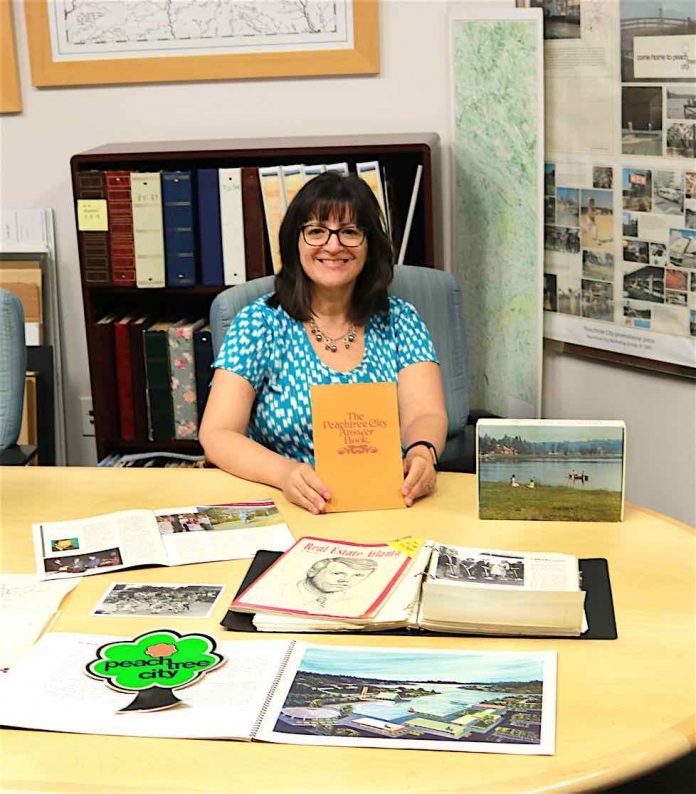 In commemoration of Peachtree City's 60th anniversary as a city, the city's library is making a concerted push to gather additional historical items for the library's Joel Cowan History Room.
"We get a lot of donations and we encourage people if they find things in their basements from the 1960s, '70s or even '80s to submit them. We're always collecting historical documents and new things turn up every day," said Library Administrator Jill Prouty.
The room is named in honor of the city's founder, Joel Cowan.
A group of volunteers is assisting in organizing and indexing the materials. In addition to city plans, newspaper clippings, maps and old photos, the room also contains a variety of other items including vintage Peachtree City T-shirts, coffee mugs, stickers, decals, matchboxes and caps.
The room is currently not open to the public, except by appointment. However, Prouty hopes that will change as the process moves forward.
Residents who have archival material they think the library might be interested in may contact the library at 770-631-2520 or ccadet@peachtree-city.org.