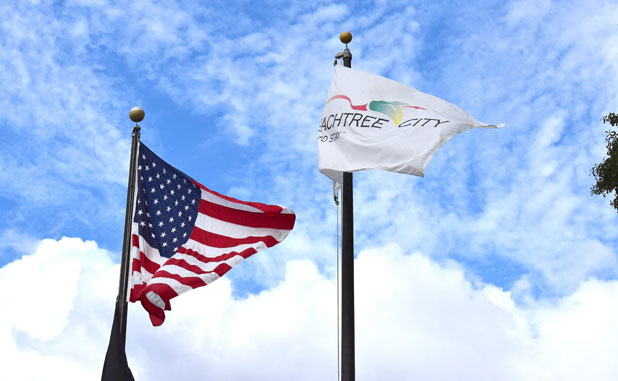 A Peachtree City police officer on Oct. 11 responded to an unusual report that involved a stranger handing a man an eyeglass case at City Hall containing apparent drug paraphernalia, then quickly leaving the area.
Police reports said an officer on Oct. 11 at approximately 2:30 p.m. responded to an information call at the flagpole area of City Hall. The officer was met by the complainant, a 46-year-old Senoia man, "who stated that a stranger had given him an eyeglass case that he claims was found on the golf cart path surrounding the City Hall area."
"When the complainant opened the case, it contained what appeared to be drug paraphernalia. When the complainant looked up to ask the stranger more questions, the stranger had left quickly," the report said. "The item was collected, photos of it were taken and a property control receipt was filled out accordingly."
Also in Peachtree City, an entering auto incident occurred on Oct. 11 at a business on Ga. Highway 54 West. The vehicle had a lock punched, though nothing was stolen, according to police reports.
A second entering auto occurred on Oct. 13 at the dog park on McIntosh Trail. The front passenger smashed between 1:30-2:30 p.m., with the victim stating that there were no valuables in the vehicle to be taken, police reports said.