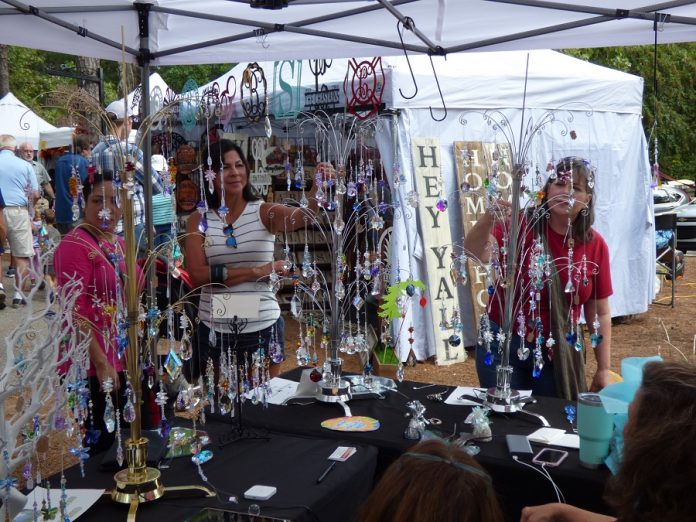 The weather could not have been more perfect for the 2019 edition of the Shakerag Arts and Crafts Festival held Sept. 21 and 22 in Peachtree City.
The annual festival featured a nearly endless variety of handcrafted goods such as home décor, jewelry, accessories, garden items and, of course, plenty of food selections.
Clear skies and cooler temperatures than those recently experienced in Fayette County made the days a delight for the massive crowds attending the event.
In all, there were approximately 135 arts, crafts and food vendors come from all over Georgia and nearby states who came to Shakerag be a part of the annual event at the McIntosh Trail Recreational Complex.