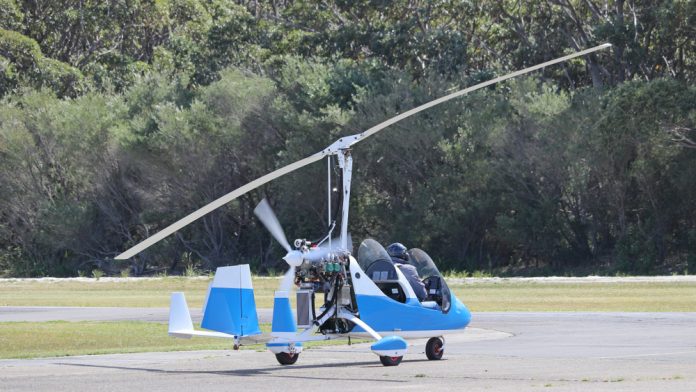 The life of a 72-year-old Fayette County man was lost Sept. 8 when deputies found him under a gyrocopter at his residence.
The body of Douglas White was found by deputies at his residence on Porter Court near Old Greenville Road in south Fayette. White's body was under a gyrocopter, said Sheriff Barry Babb.
Babb said the Federal Aviation Administration is investigating the death.
A gyrocopter, a type of rotorcraft, does not stall or tail-spin and can even land smoothly after the engine has stopped in mid-air. Gyro-Flying is not more dangerous then driving in a car (in fact, the statistics says that flying Gyrocopters is actually by far safer), according to flygyro.com/au