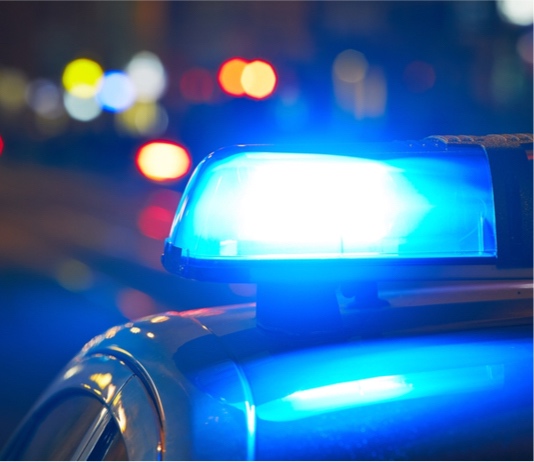 Burglaries in Peachtree City, thefts from big box stores reported — 
In unincorporated Fayette County, a 27-year-old Rex resident was arrested July 23 after an altercation at an auto repair shop on Walter Way.
Deandre McMullen was charged with making terroristic threats, aggravated assault, simple battery and criminal trespass, according to Sheriff Barry Babb.
Babb said McMullen reportedly came to the business yelling about work that had been performed. The ensuing altercation allegedly included pushing an employee, pulling a knife and threatening to burn the business.
McMullen was detained as deputies arrived and as he was driving out of the business. McMullen told deputies he had arrived to meet with the owner about old parts installed in his engine, said Babb.
A tip from Clayton County about a golf cart stolen in Peachtree City led to the arrest of 31-year-old Sharpsburg resident Chad Middleton on charges of theft by receiving stolen property. The arrest came after police located Middleton driving the golf cart in Coweta County, according to Peachtree City police reports.
Also in Peachtree City, a resident from a Merrick Drive residence arrived home on July 21 to find her door lock punched and money missing from her home, according to Peachtree City police reports.
A second burglary on Merrick Drive was reported on July 24 by a resident who had been away from home. A door lock had been punched and a suit and laptop stolen, according to reports. Merrick Drive is off MacDuff Parkway in west Peachtree City near Walmart and Home Depot.
Two Newnan men were arrested July 24 in Peachtree City on felony shoplifting charges after reportedly stealing merchandise from Home Depot and Walmart.
Edwin B. Towns, 32, and Darrell K. Petty, 51, were charged with felony shoplifting, according to Peachtree City police reports.
Police reports noted that officers were first called to Walmart at 1:46 p.m. on a shoplifting case, where a Chevrolet truck was stopped and it was determined that the shoplifting had occurred.
During the roadside investigation, officers discovered a quantity of items in the bed of the truck that had been stolen from Home Depot between 12:30 p.m. and 1:20 p.m., prior to arriving at Walmart, reports said.
The investigation determined that Towns left Home Depot with $1,634 in merchandise while Petty distracted a store clerk, according to reports.
A burglary at a residence on Hood Road was reported on July 22. Deputies found the front door kicked-in and were told that numerous power tools, hand tools and a floor fan were stolen, said Babb.
Deputies on July 21 responded to a Rivers Road residence in connection with an entering auto incident.
Babb said the unlocked vehicle had been rummaged through and sleeping medications stolen. Two other vehicles at were also unlocked but were left undisturbed.
In Fayetteville, an entering auto incident was reported on July 20 after a woman visiting The Ridge nature Area returned to her vehicle and found the drivers window smashed and determined that her wallet, located visibly on the center console, had been stolen, according to Fayetteville Police Department spokesperson Ann Marie Burdett.