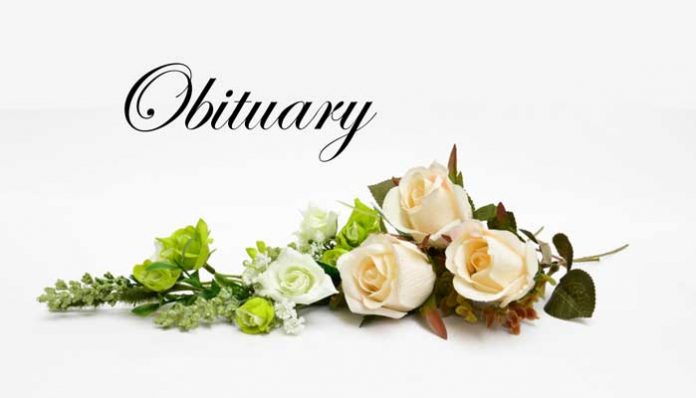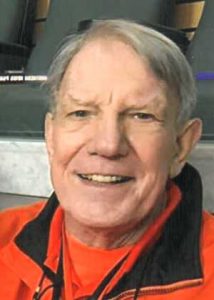 Arthur Franklin Potter, Jr. of Fayetteville, Ga. passed away after a hard fought battle with cancer on May 26, 2019.
He was born on August 28, 1939 in Atlanta, Ga., the son of the late Arthur and Blanche Potter.  He is survived by his wife, Jeanine Keller Potter of 58 years.  Together they raised three sons, Jeff and Sandy Potter of Atlanta; Jerry and Ashley Potter of Fayetteville; Jimmy and Marti Potter and their children, Madison, Cole and Caleb of Glencoe, Alabama.  He is also survived by his brother, Bill and Annie Potter of Lugoff, SC and many extended family members.
Arthur graduated from Southwest High School (Atlanta) in 1959, and then served in the US Navy as an Aviation Machinist Mate from 1959-1963.  After 31 years as an aircraft and ground support mechanic, he retired from Delta Airlines in 1994. A passionate sports enthusiast, Arthur was inducted into both the National Wrestling Hall of Fame and Georgia High School Association Hall of fame recognizing his 44 years of lifetime service at local, state, and national levels.  He also volunteered for many community sport organizations, while also coaching little league baseball and football for many years. Arthur was a long-time member of Fayetteville First Baptist Church.
His funeral service was at 11 a.m. on Thursday, May 30, 2019 in the Overton Chapel of Fayetteville First Baptist Church of Fayetteville, with Dr. Jim Thomas and Rev. Jack Miller officiating.  He laid in state beginning at 10 a.m.  The family received friends from 5-8 p.m. on Wednesday, May 29, 2019 at the funeral home. Donations in Arthur's memory may be made to the Fayetteville First Baptist Church Homebound Ministries (http://www.fayettevillefbc.org).
Carl J. Mowell & Son Funeral Home, Fayetteville –www.mowells.com