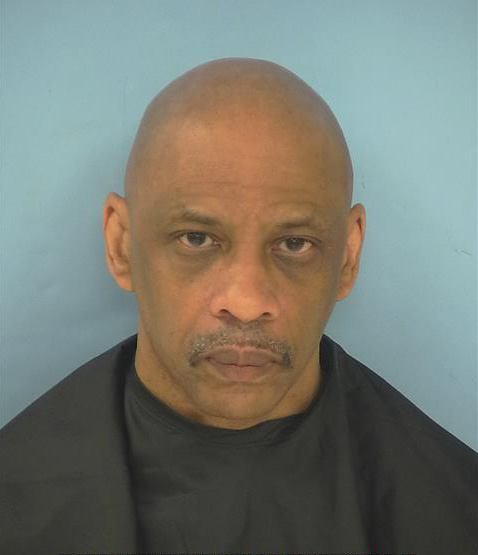 Roderick D. Hale. Photo/Fayette County Jail.
An officer at the Fayette County Jail has been charged with the sexual assault of an inmate following an investigation requested by Sheriff Barry Babb into allegations of a sexual encounter.
Roderick D. Hale, 53, of Peachtree City, was charged with two counts of sexual assault by persons with supervisory or disciplinary authority and one count of violation of oath by a public officer, also a felony, said Babb.
Hale had worked for the sheriff's office since January 2016.
Babb said an inmate on Feb. 4 revealed to a detention officer information of an alleged sexual encounter of a female inmate and a male deputy sometime during 2017 in the Fayette County Jail.
"This accusation immediately triggered an internal investigation to verify the alleged details," said Babb. "The suspected deputy was placed on administrative leave. The internal investigation was completed on Feb. 8. Policy violations were discovered to have been committed by the suspected deputy."
The sheriff on Feb. 11 was briefed on the results of the internal investigation. The deputy was terminated for these violations on Feb. 12 by order of the sheriff.
Additionally, Babb requested that Georgia Bureau of Investigation (GBI) begin an independent criminal investigation into the suspected deputy's conduct as the allegations pointed to criminal behavior.
The GBI briefed Babb and District Attorney Ben Coker during the investigation. On March 4, the GBI notified Babb that warrants were pending for the arrest of the deputy.
Babb said the deputy turned himself in on March 6 and was booked into the Fayette County Jail and posted a bond of $25,000.
In offering assurance to the community, Babb said, "We do not tolerate any misconduct of our employees, especially criminal, and we responded swiftly to the accusations and are thankful of the responsiveness of the GBI and District Attorney Ben Coker in this case."
Babb said his office was briefed by GBI as a professional courtesy, but cannot comment on GBI's criminal investigation.