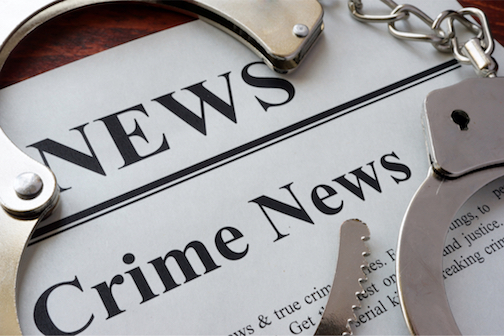 3 burglaries reported — 
The period of Jan. 4-10 came with a number of entering auto incidents and burglaries in unincorporated Fayette County and in Peachtree City.
Unincorporated Fayette County during the period saw seven entering autos, two reported burglaries and one vehicle theft.
One of the burglaries occurred between Jan. 4-7, with the business owner on Commerce Street off Ga. Highway 314 reporting that electric power boxes had been torn from an interior wall and wires had been cut. The report also noted that ceilings had been damaged, according to Sheriff Barry Babb.
A second burglary occurred at the Kenwood Landing Mobile Home Park off Milam Road, and was reported on Jan. 8. Though the method of entry was not determined, the owner reported two guns and jewelry stolen, Babb said.
The entering auto incidents came in the vicinity of Antioch Road, Goza Road and Ga. Highway 92 South in south Fayette.
The first entering auto report came on Jan. 8 at a Watershed Way residence off Antioch Road. The owner said two vehicles had windows smashed and a laptop, computer bag and CDs stolen, said Babb.
A second report on Jan. 8 came from a Grandmas Lane residence, also off Antioch Road. A busted side window resulted in the theft of a 9mm handgun and a hunting rifle that was positioned in the back seat, Babb said.
Also on Grandmas Lane, another resident on Jan. 8 reported a wallet and contents stolen from an unlocked vehicle, said Babb.
A Ballard Circle, resident on Jan. 8 found the front door of his unlocked vehicle open and an iPad and backpack stolen, said Babb.
Also on Jan. 8, a Winn Way resident reported the theft of a handgun from an unlocked vehicle that had been parked in the driveway. The resident said the theft could have occurred between Nov. 27 and Jan. 8, Babb said.
And again on Jan. 8, a Pond Trace resident reported that a vehicle had a window smashed and the interior rummaged through, though nothing in the vehicle was missing, said Babb.
A vehicle theft at a residence on Ga. Highway 92 South was reported on Jan. 10. The owner told deputies a pick-up truck parked on the side of the house and with the keys inside had been stolen, along with a tool bag, said Babb.
Peachtree City during the period had five entering auto incidents and one burglary.
Officers on Jan. 4 responded to a Star Spangled Lane residence off MacDuff Parkway and were told that an unlocked vehicle was entered and a checkbook stolen, reports said.
A vehicle at a Wheatleigh Curve residence off Crosstown Drive was entered on Jan. 7. The unlocked vehicle had a speaker and vape device stolen, said reports.
Also on Jan. 7, a window was busted on a vehicle at a business on Dividend Drive, with an AK-47 stolen, according to reports.
A Jan. 8 entering auto on American Walk near MacDuff Parkway resulted in two book bags, school supplies, library books and a Chromebook stolen. It was not known if the vehicle was locked or unlocked, according to reports.
A final entering auto was reported on Jan. 8 at the Flat Creek Golf Club. Officers reported that a window was smashed and a purse, wallet, checkbook and $300 in cash were stolen, reports said.
The burglary occurred on Jan. 5, with officers and firefighters responding to a gas leak call at a residence on Walnut Grove near Kedron Drive. Public safety staff found that a back door had been kicked-in and copper piping had been stolen, reports said.