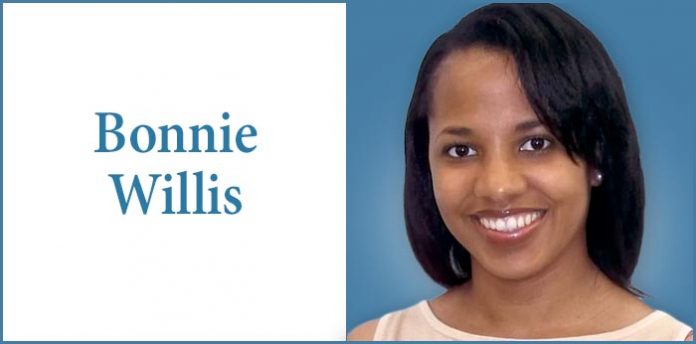 I will never forget my husband and I's second Christmas together. We were renting a small two-bedroom home in New York City that had no Christmas decorations, and we had recently discovered we were expecting.
I recall sitting in our living room staring at the corner and noting how empty it was. Up until that point, I deliberately resisted all the hoopla of Christmas. Like many, I viewed the excitement as a gaudy commercialization of the real meaning of Christmas — celebrating the birth of Jesus Christ.
However, with the little life growing inside of me, the utter absence of anything "Christmassy" seemed wrong. Suddenly, I wanted to provide her with the glowing lights, green garland, and colorful Christmas trees. I wanted to provide her with wonderful memories of waking up on Christmas morning being surprised with presents galore. From that moment on, I embraced filling the holidays with Christmas decor and traditions that would hopefully become happy memories.
When we moved to Georgia, we stepped up our Christmas celebration and started decorating the outside of our home, starting the day after Thanksgiving. Each year I would add more and more pieces to our Christmas display, including light-up figures, inflatables, and star showers. As our family grew larger, our display grew larger, we became determined to have the most "spirited" display in the neighborhood.
This year, however, things have taken another turn. With our oldest child now 16 years old, I simply grew tired of all the hoopla. I went to the garage, looked at all our Christmas decor and thought, "I'm not doing this this year."
But, in a corner, I noticed the white silhouette of a nativity scene. I thought to myself, "This is all we need." With the help of my younger son, we broke tradition and only put up the single nativity display.
My mother was a bit surprised to see this notable change of heart and asked me if I missed all the lights and displays. Honestly, part of me does. But when I drive up and down our drive way and see that simple scene — Mary holding Jesus, Joseph standing next to them against the simple backdrop of the stable with the star on top, and angels declaring his birth on the side — it all seems perfect. It focuses me. It gives me a sense of peace and calm in a Christmas season that can so quickly be engrossed with the lights, decorations, shopping, deadlines, cooking, baking, and hustle and bustle of it all.
That quiet moment, so long ago, when perfect love, wrapped in flesh, entered our world demonstrating how one so powerful can make himself so vulnerable, for a people so undeserving. At a time in our world when the most powerful tend to try and make themselves invincible, they unfortunately all too often seem willing to sacrifice and control the poor, the weak, and the least influential to do it.
In the birth of Jesus — Christmas — we see God the Son become lowly and weak, ultimately sacrificing himself to prove that there is no level of humility he is not willing to endure to demonstrate the devastation of evil and sin, and more importantly, the depth of his love and compassion for humanity.
My hope this year is that my children will continue to feel the joy and excitement of practicing our Christmas traditions, and cherish the memories they bring. At the same time, my hope is that they will experience a new sense of wonder and gratitude knowing that Christ's birth is that rare gift of power wrapped in vulnerability — the perfect manifestation of hope and love that is available to all.
[Bonnie B. Willis is co-founder of The Willis Group, LLC, a Learning, Development, and Life Coaching company here in Fayette County and lives in Fayetteville with her husband and their five children.]