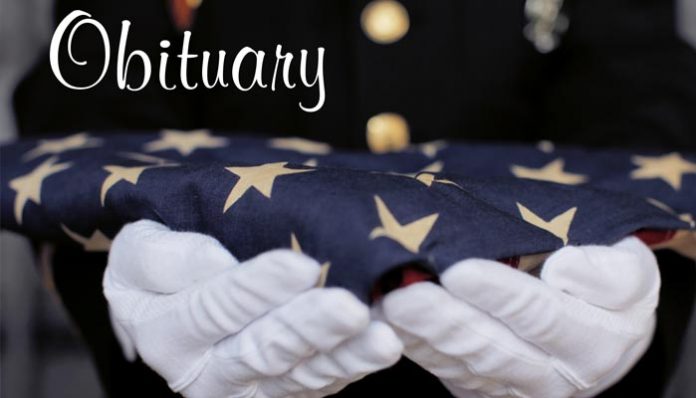 Charles Ellis MacDonald, Jr. (April 6, 1937 – December 22, 2018), of Fayetteville, Ga., has passed away, following a long illness.
Charles was educated in the Connecticut Public and Catholic School Systems, and decided to follow in his parents' footsteps by becoming an entrepreneur in Construction and Real Estate Development. He also served in The United States Air Force (USAF) and was bestowed a Veterans' Appreciation Certificate, from USAF, during his Hospice Care.
Charles and his wife, Mona, have lived in Georgia for the past 22 years, where he continued his love, and hobby of collecting exotic, antique cars. He was a member of The Catholic Church, The Classic, Sports & Exotic Car Association, The High Museum, and The Colorful Arts Society.
Charles is survived by his loving wife, Dr. Mona MacDonald, his daughters, Bonnie Kavanagh and Alison MacDonald, his grandsons, Donovan and Brandon Kavanagh, his stepchildren, Zena Martin and Arnold Martin, III, and other grandchildren and step-grandchildren.
Charles is pre-deceased by his parents, Bertha and Charles Ellis MacDonald, Sr., and one daughter, Tracy MacDonald.
The family wishes to thank Southeast Georgia Health System in Brunswick, Southland Rehabilitation and Healthcare Center in Peachtree City, GA, Piedmont Fayette Hospital in Fayetteville, GA, Brightmoor Hospice in Griffin, GA, Pastor Augustus Curry, Chaplain Jack Landham, extended family, and a host of friends, for their love, support, guidance and friendship.
Charles's memorial service will be held on Saturday, January 5th, 11 a.m., Cornerstone Baptist Church, 640 Ebenezer Church Road, Fayetteville, Ga, 30215. Pastor Augustus Curry and Chaplain Jack Landham will be co-officiating.
Charles will be mourned and affectionately missed by family, friends and business associates.
In lieu of flowers, the family would like donations to be made to the Diabetes Association of Atlanta.