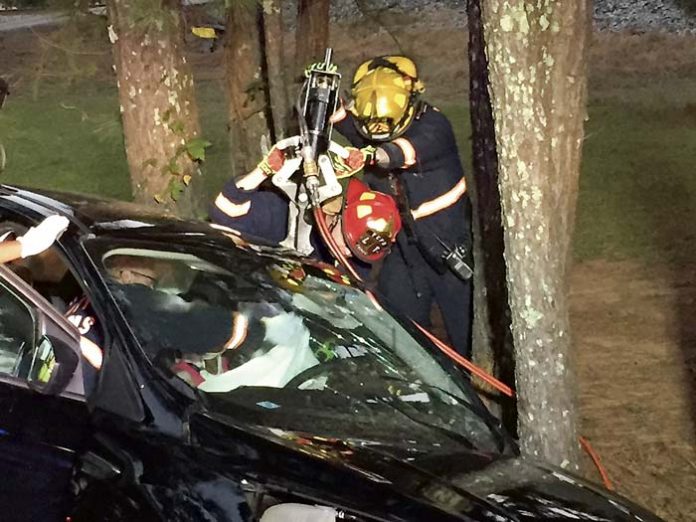 An Oct. 15 head-on collision between two vehicles on Senoia Road in Tyrone resulted in two people being extricated and the two drivers and a child being transported to trauma centers.
Tyrone Police Department spokesman Philip Nelson said the accident occurred at approximately 7 a.m. Monday on the 500 block of Senoia Road.
One of the vehicles was being driven by a 17-year-old Newnan female, with the other driven by a 40-year-old female from Tyrone, who had a 4-year-old child with her.
Initial indications were that one of the vehicles crossed the center line and collided head-on with the other vehicle, Nelson said, adding that both the women had to be extricated from their vehicles.
It was not known at press time which of the vehicles crossed the center line.
Though the extent of the injuries was initially unknown, Nelson said the two women were transported to Grady Hospital and the child was transported to a local trauma center.
Nelson said the collision is under investigation.