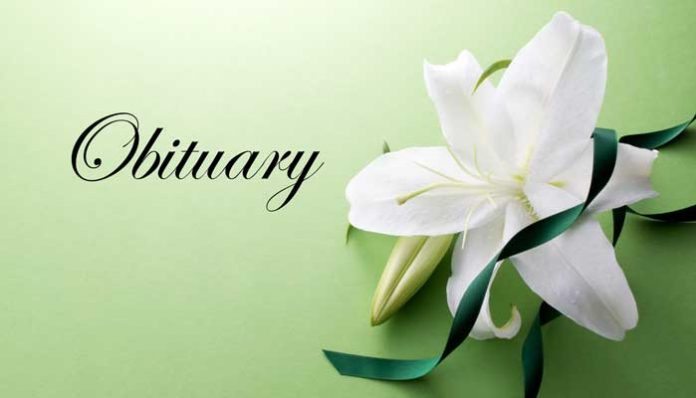 Esther Lovern Wright, 95, of Fayetteville, Ga. and long-time resident of Hapeville, Ga. passed away on Tuesday, October 9, 2018.
Ms. Wright was born in Fulton County, Ga. on November 18, 1922.  She was adopted by the late Alger Denzil Lovern and Susie Huff Lovern. She was the beloved sister of the late Madeline Jackson and Lamar Lovern.
Mrs. Wright graduated from Girls High in Atlanta before marrying Walter. She worked for the Federal Communications Commission as a restricted radio telephone operator from 1943-1948. Ms. Wright retired from Ft. McPherson as an Admin Clerk with the U.S. Army Forces Command.  While raising her three children in the Hapeville, Ga. area, Mrs. Wright also worked in many community and civic organizations and was an active life-long member of Hapeville Presbyterian Church. Known affectionately by all her grandchildren as "Grandmama," she will certainly be missed by all who knew her.   
She was preceded in death by her husband of almost 6 decades, Walter E. Wright and son, David W. Wright.
She is survived by her daughters, Sue Wright Casey (Bill) and Becky Wright Darsey (Dan); daughter-in-law, Joyce P. Wright; granddaughters, Barbara C. Lane (Tim) and Audrey C. Pearson (David); and grandsons, Michael Wright (Kimberlee), Ben Casey (Lori), Andy Nelson (Karrie), Josh Nelson, and Thomas Nelson.  Mrs. Wright lived to enjoy her eighteen great-grandchildren and one great-great-grandson.
A funeral service was held at 11 a.m. on Friday, October 12, 2018 at Fayetteville Presbyterian Church, Fayetteville.  Burial followed the service at Forest Hills Memorial Gardens, Forest Park. The family received friends from 10-11 a.m. prior to the service at the church.
In lieu of flowers, the family request donations to Fayetteville Presbyterian Church, Fayetteville, http://fayettepcusa.org.