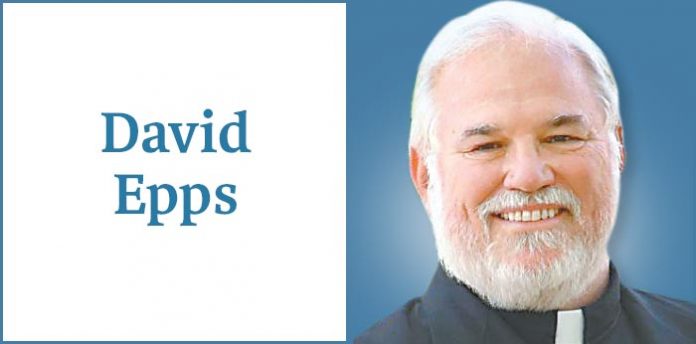 Over the years I have received a number of letters from residents in the community regarding the articles I write for this local newspaper. Some of these are complementary while others are critical.
I write an opinion column so it's not surprising that people who have differing opinions would write and tell me theirs. I welcome those and often will respond when people do that. The exception is anonymous letters or emails.
When I write my article I put my name to it. By doing so I realize I open myself up to criticism and even censure. There have also been times over the last 45-plus years that I have received unsigned, uncomplimentary letters in my role as a pastor. How should one deal with these things?
Certainly, there's a great deal to criticize about President Donald Trump. But, for my part, whoever wrote the anonymous editorial that appeared in the New York Times is not a hero, is not brave, and, in fact, is cowardly.
Who wants to read the writings of someone who refuses to own up to their opinions and will not engage in some dialogue?
The same could be said of the so-called "secret document" penned by an unnamed source and brought forth by Sen. Diane Feinstein (D-CA) alleging that, decades ago, while a high school student, Supreme Court nominee Brett Kavanaugh engaged in an incident of sexual misconduct.
The problem in both of these writings, and others like them, is that a person can sling mud from the dark room of anonymity and the allegations may or may not even be true. There can be no questioning, no cross examination, no probing for hidden motives, and no challenging the truth of the allegations. Why should these statements be given any kind of credibility?
There was a time when an unsigned letter or email would trouble me. I would worry over what I might have said, what I might have done, what I might have written, and who I might have offended. I would spend a great deal of emotional energy being upset by such letters.
Not anymore. When I receive an anonymous letter, I simply disregard it. I've decided that if the person does not have the intestinal fortitude to back up their comments with their name then I have determined they have nothing to say to me.
Once, over 20 years ago, a series of rumors were circulated about me. One was that I had become an alcoholic. Another was that I was on my fourth wife, which was a surprise to my first and only wife. Yet another was that I had become part of a cult. But the more serious rumor was that I had misappropriated church money.
Now, all of these began at the same time which, to me, was an indication that they came for the same person. The only currency that a pastor really has is his or her reputation. I was horrified.
None of these allegations had a modicum of truth to them, of course. Why someone would engage in such diabolical behavior is beyond my understanding. I was in agony for about a day. Then I determined that there was really nothing I could do about it. If I found out who the source was, I would sue them.
Otherwise, I realized that the people who knew me would know they were lies and those who didn't would believe what they wanted to anyway. My advice to anyone who is ambushed by these despicable tactics is to ignore them and move on.
I respect those who are courageous and share different opinions and put their identify out there. But I have no time to read the ramblings of cowards. Once, the famous evangelist, Dwight L. Moody, went to the pulpit and found a single sheet of paper. On the paper was written the word, "Fool."
Mr. Moody announced to the congregation, "In my life that I have received many letters that were unsigned. But this is the first letter I have ever received in which someone signed his name but neglected to write a letter."
[David Epps is the pastor of the Cathedral of Christ the King, 4881 Hwy. 34 E., Sharpsburg, GA between Newnan and Peachtree City (www.ctk.life). He is the bishop of the Charismatic Episcopal Diocese of the Mid-South which consists of Georgia and Tennessee and the Associate Endorser for the Department of the Armed Forces, U. S. Military Chaplains, ICCEC. He may contacted at bishopdavidepps@gmail.com.]