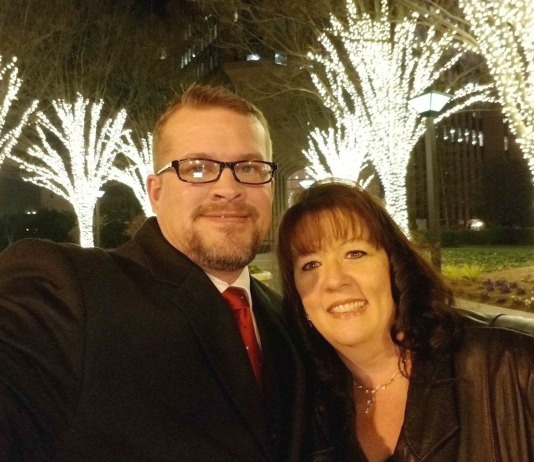 Sponsored Feature
Moving is a colossal hassle, even on a good day. But what about moving when you've got a thyroid condition? When your body doesn't process energy well, just the very thought of moving can prove exhausting.
That's exactly the situation Jennifer Rucinski was facing recently. The 49-year-old works as an office manager and medical assistant at a practice in Peachtree City. She and her fiance were moving from Newnan to Stockbridge. Her thyroid is removed, which means she takes a generic version of Synthroid, a thyroid hormone replacement.
"Moving and living on the third floor now, when you don't have a thyroid, your body can't adjust for the soreness and the extra work that you did running up and down 39 stairs each way," Rucinski says. "You just want to sit down and cry sometimes because you're just in that much pain but yet you can't. You have to keep moving, keep your job going and the household running."
"The move to Stockbridge was the worst ever!" Rucinski exclaims. "The movers were inexperienced. They broke the bedroom furniture. They broke a ceramic frog that my mom made for me before she passed away."
The emotional stress of the move, coupled with the physical exertion, left Rucinski a ball of tension and pain. "I took an anti-anxiety tablet and a muscle relaxer, even though you're not supposed to do that, because the pain was so bad,' Rucinski recalls. "We moved Saturday and this was Sunday night. I had to take it because I could not sleep. My body was so tight that I couldn't get comfortable. I just kept rolling and flipping."
Lack of sleep added to her exhaustion, and Rucinski thought her thyroid issues were playing a big part. So she called her pharmacist, Hiren Patel at The Pharmacy Place in Peachtree City, to ask for advice. He recommended talking to her doctor about a change in therapy with her thyroid medication, as well as increasing her water intake.
"And you know what? In a few days I was completely back to normal," Rucinski says.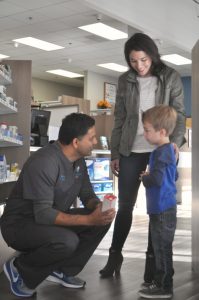 After eight years working as a pharmacist for a national retail chain, Hiren fulfilled a dream in 2016 with the opening of The Pharmacy Place in his hometown of Peachtree City. The formula for success was simple: Provide customers with personal and professional pharmaceutical services that they can't get in the big box stores, and with significant cost savings too. He's in the business of satisfying customers like Rucinski.
"I have been going to The Pharmacy Place for probably well over two years," Rucinski explains. "I went to them because of the nurse practitioner that I see. She recommended them and I just turn all of my other prescriptions over to them now because of the service that you get. Oh, and the prices! I have insurance now. I didn't have insurance then. And even without the insurance, the prices are great!
"I'm not a number there, I'm actually a person," Rucinski says. "They remember who you are. They go out of their way to treat you like family. They'll search for prescriptions, they'll answer questions, they'll call you if there's a problem and they'll rectify it — not that I've ever had a problem. But they're just that type of 'mom and pop' store where you get the good-heartedness service and the good-heartedness quality. They just treat you like you are human and not just a number or money."
One of the most beneficial services offered by The Pharmacy Place is delivery, Rucinski says.
"They offer to deliver if they're out that way or if they're coming out. They have delivered a few times if I called it in ahead. Sometimes even Hiren will drop it off on his way home. You don't get that service everywhere. They care about the patient. You know, you just feel it when you walk in the door.
"If you need a pharmacy, this is who you call. This is the guy!'"
The Pharmacy Place is located at 2005 Commerce Drive North in Peachtree City. Hours are Monday to Friday 9 a.m. to 7 p.m. and Saturday 10 a.m. to 2 p.m. For more information, call 678-271-3970 or visit thepharmacyplace.com.