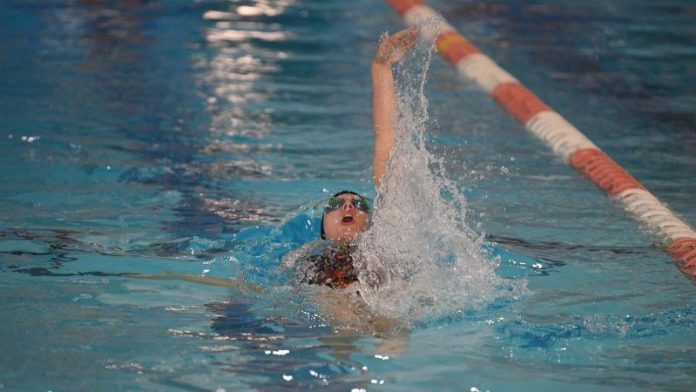 Megan Everritt, a 2016 graduate of Whitewater High School and sophomore at Campbell University in North Carolina, just completed her second year of NCAA swimming. As a backstroke/sprint freestyle swimmer, she set two individual program records and was also the opening leg for two relay records for Campbell at the Coastal Collegiate Sports Association (CCSA) Championships in Athens.
Her opening leg of 25.64 in the 200 medley relay broke an all-time program record. In the 400 medley relay, her opening leg of 55.08 qualified her to compete as an NCAA B-cut.
She will represent Campbell in the National Invitational this month in Annapolis, competing in the 100 and 200 backstroke as well as the 200 and 400 medley relay.
Megan is the daughter of Thomas and Frieda Everritt of Fayetteville. She is a kinesiology major with plans to be a physical therapist. She also swims for the Tara Tarpons under the direction of coach Nelson Camilo.