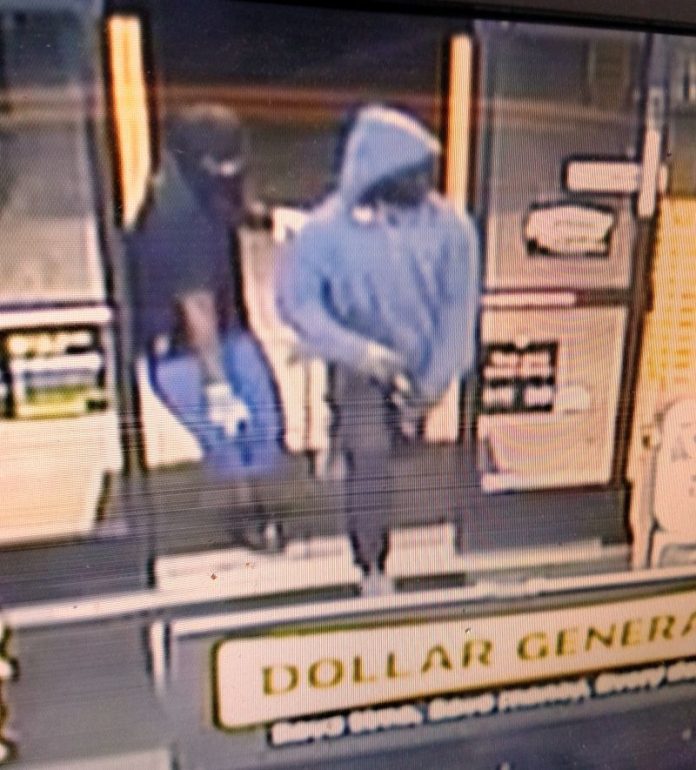 Two armed robbers who struck the Dollar General store in Fayetteville on Sept. 19 are being sought by Fayetteville police. There were no injuries in the incident.
Fayetteville Police Department spokesman Mike Whitlow said two men entered the Dollar General store on Banks Road on Sept. 19 at approximately 9:55 p.m., just before the store closed.
"The men came into the store brandishing firearms and demanding money from the register and safe," said Whitlow.
The suspects left the store with an undisclosed amount of cash, fleeing the area in a gray, four-door sedan with a University of Florida, Georgia issued, license plate, Whitlow said.
No one was injured in the robbery, Whitlow added.
Whitlow said one suspect was wearing black pants, a gray, hooded sweatshirt and a black ski mask.
The second suspect was wearing blue shorts, a black T-shirt and a black ski mask, said Whitlow.
The investigation is ongoing.
Anyone with information pertaining to this crime is asked to contact the Fayetteville Police Department at 770-461-4441.