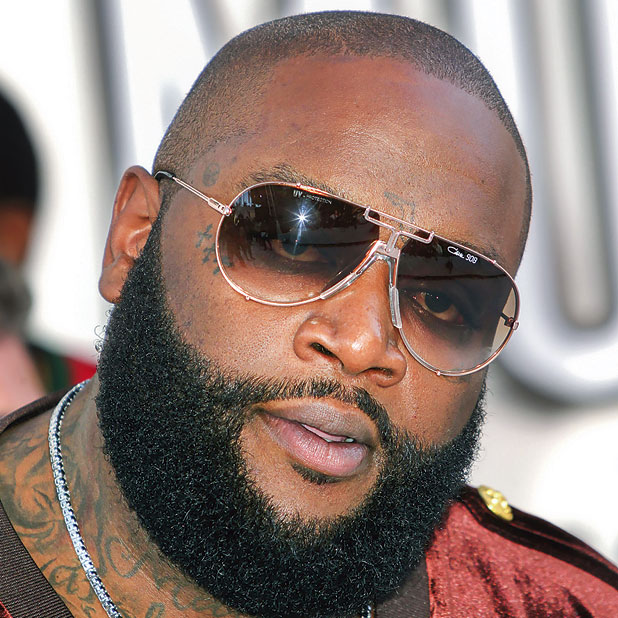 Williams L. Roberts, II, known as rapper Rick Ross, faced multiple charges in Fayette County Superior Court on April 4. He was sentenced to five years probation and a number of conditions.
Ross in court on Wednesday entered a plea before Judge W. Fletcher Sams to aggravated assault, battery, simple assault, three counts of pointing a pistol at another and misdemeanor marijuana, according to District Attorney Ben Coker.
"The defendant was sentenced by Judge Sams to a total of five years on probation with conditions, including a search clause, no drugs or alcohol, anger management, no contact with the victims and no possession of any firearm," Coker said. "The resolution to the case was reached after discussion with the prosecution team, victims and law enforcement. It was the best resolution to the case considering the facts and circumstances at hand."
The charges stemmed from an incident that occurred in Fayette County.
Also in court Wednesday was Ross' bodyguard Nadrian James facing multiple charges. James entered a plea to aggravated assault, battery, simple assault, three counts of pointing a pistol at another and driving without a license, Coker said.
"He was also sentenced to five years on probation with the same conditions as defendant Ross," said Coker.
Coker commended various members of the prosecution team, including staff from the district attorney's office and the Fayette County Sheriff's Office.
"The resolution of this case is a shining example of what occurs when all parties of the criminal justice system work together to fight for justice for the victims," Coker said.
The indictment stemmed from a June 7, 2015 incident involving a groundskeeper who worked on Roberts' estate on Ga. Highway 279.
Ross and James reportedly assaulted Ross' groundskeeper Jonathan Zamudio and forced him into the guest house on the estate. Zamudio was taken to a bedroom and forced to remain there, warrants said.
The incident was said to have occurred between 7 a.m. and noon.
Zamudio was described in warrants as having sustained chipped teeth, a jaw injury, neck injury and multiple scratches and contusions in the attack, warrants said, adding that Zamudio lost the use of his jaw and was restricted to soft foods and a liquid diet as a result of not being able to chew.
The warrants state that a 9mm Glock handgun was used in the assault.