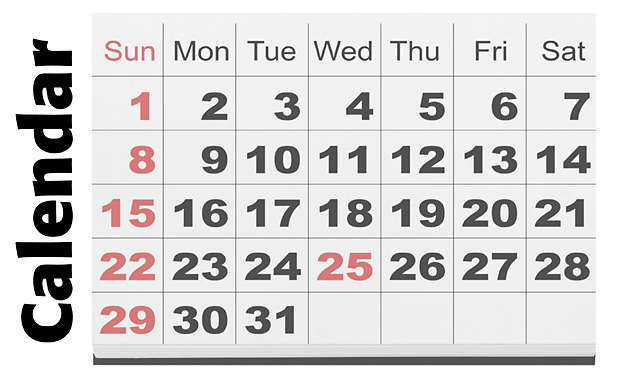 December
December 15
"A Look at Piedmont Fayette" is today from 10-10:45 a.m. at Fayette Senior Services' Fayetteville location (The Life Enrichment Center, 4 Center Drive).
Join Piedmont Fayette Hospital's CEO Michael Burnett as he gives updates on our local hospital. Michael will talk about the newest addition to the hospital, what new things are happening as well as the what to expect for the future of Piedmont. This program is free but pre-registration is required at 770-461-0813 or email register@fayss.org (include name, phone number and event title). FSS members and non-members welcome. For more information, visit www.fayss.org.
Fayette County Public Library is presenting "Have Yourself a Jazzy Little Christmas," a free Christmas concert starring vocalist Jazzy Jackie Lee. It starts today at 6:30 p.m. The public is invited, and light refreshments will be available free of charge, courtesy of Hanna Brothers Catering and the Friends of the Fayette County Public Library. The evening's entertainment will open with an instrumental interlude by two department heads with Fayette County government: pianist Phil Frieder (CIO of information systems) and percussionist Lewis Patterson (human resources director). Then Jackie Lee will begin singing, accompanied by Phil Frieder and by her own accompanist Julius Speed on piano. The audience can expect to enjoy a couple of hours of singable seasonal favorites with a contemporary flair.
Jazzy Jackie Lee has been singing professionally since the age of 13, and specializes in standard jazz, contemporary jazz, love songs, and Motown. Now residing in Georgia, she has performed throughout the Midwest and in Texas, as well as at the legendary Cotton Club in New York City.
The Fayette County Public Library is located behind the Fayette County administrative complex in downtown Fayetteville, at the southwest corner of Highways 85 and 54. For additional information, contact the library at 770-461-8841.
Continuing an annual tradition, local sorority collegians and alumnae will have a food drive for the Fayette Samaritans along with a fun holiday celebration.All area sorority women, especially those who are home from college for the holidays, are welcome to attend and asked to bring as many canned goods and other nonperishables as they can carry.
Last year, the women donated more then 100 pounds and they hope to surpass that total this year. This year's celebration starts at 7 p.m. Contact panhelalum@yahoo.com or 404-667-8906 for details.
December 16
"Weathering the Storm" is today at Fayette Senior Services' Peachtree City location (The Gathering Place, 203 McIntosh Trail).
Have you ever wondered how weather warnings are made and what they mean? Gene Norman, meteorologist with Weather Call and former chief meteorologist with CBS 46, will clear up some common confusion around weather warnings. Get tips on severe weather safety and learn how warnings are issued and what they truly mean so you can create an effective weather safety plan.This program is free but pre-registration is required at 770-461-0813 or email register@fayss.org (include name, phone number and event title). FSS members and non-members welcome. For more information, visit www.fayss.org.
December 17
Members of Civil Air Patrol's Peachtree City Falcon Field Composite Squadron are partnering once more with Wreaths Across America, a nonprofit organization that recognizes U.S. military veterans who have guarded and preserved America's freedom, by placing remembrance wreaths on the graves of the fallen during the end of year holiday season.The public is cordially invited to join CAP today in the laying of the wreaths at the Fayetteville City Cemetery, West Stonewall Avenue (Hwy. 54) at Tiger Trail, beginning at 10 a.m. followed by the dedication ceremony at noon.
Civil Air Patrol is honored to have Lt Col Mike King, US Army (Ret) and currently Peachtree City council member, as the guest speaker. Local civic groups participating include Fayetteville American Legion Post 105 and Peachtree City American Legion Post 50, VFW Post 3650, Marine Corps Detachment 1325 and Sons of the American Revolution Marquis de Lafayette Chapter. Light refreshments will be served.
By placing a remembrance wreath on the graves of military veterans during the holiday season, Wreaths Across America seeks to remember, honor and teach others about the courage and sacrifices of the men and women who have served in the armed forces.
Civil Air Patrol, the longtime all-volunteer U.S. Air Force auxiliary, is the newest member of the Air Force's Total Force, which consists of Regular Air Force, Air National Guard and Air Force Reserve, along with Air Force retired military and civilian employees. Its members additionally play a leading role in aerospace education and serve as mentors to more than 24,000 young people currently participating in the CAP cadet program. Civil Air Patrol, the nonprofit organization also participates in Wreaths Across America, an initiative to remember, honor and teach about the sacrifices of U.S. military veterans. Visit www.capmembers.com for more information. Currently, GA-116 meets every Thursday at 6:30 p.m. at the ATP Hangar at 1120 Echo Court, Peachtree City. Ages 12 and up are welcome to join. Find out more about GA-116 at www.GA116.org or on Facebook.