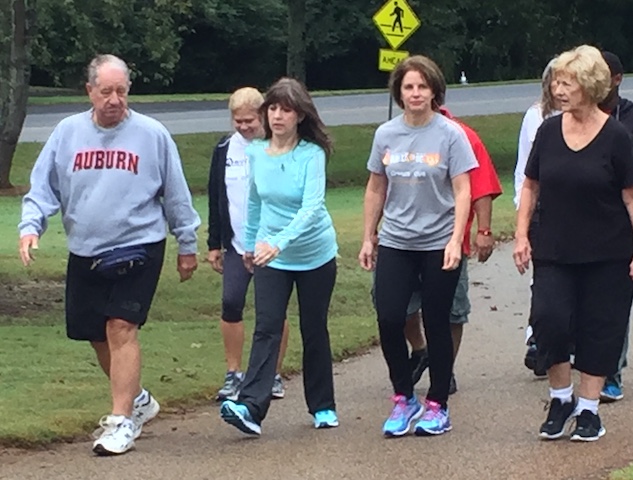 Community members are invited to participate in Piedmont Fayette Hospital's final Walk with a Doc of 2016 with Dr. Melanie Crutchfield Whitten, Piedmont Fayette's new breast surgeon.
The walk will take place Saturday, Nov. 19, 8:30-9:30 a.m. at the Peachtree City Farmer's Market at the Aberdeen Village Shopping Center (215 Northlake Drive in Peachtree City).
"This has been a tremendous year for our Walk with a Doc program," said Chris Moore, supervisor of the Piedmont Fayette Fitness Center and one of the event organizers. "We are excited to welcome Dr. Crutchfield Whitten to the community and have her close out the walks for the year."
Prior to joining Piedmont Physicians, Dr. Crutchfield Whitten completed a breast surgical oncology fellowship at the University of Southern California Keck School of Medicine and Hoag Memorial Hospital in Los Angeles. She is a member of the American Society of Breast Surgeons, the Society of Surgical Oncology, the Association of Women Surgeons and the National Medical Association. Originally from Columbus, Ga., Dr. Crutchfield Whitten enjoys biking, reading, traveling, and spending time with her family.
During the event, Dr. Crutchfield Whitten will take a few minutes to talk about a health topic of her choice and participants can ask questions for the remainder of the session (approximately 40 minutes). Registration is required. Participants will receive a t-shirt and a pedometer. To register visit piedmont.org/walkwithadoc or call 877-527-3712 (toll free). Please arrive by 8:15 a.m.; the walk will begin promptly at 8:30 a.m.
For more information about Piedmont's Walk with a Doc program, visit piedmont.org/walkwithadoc.