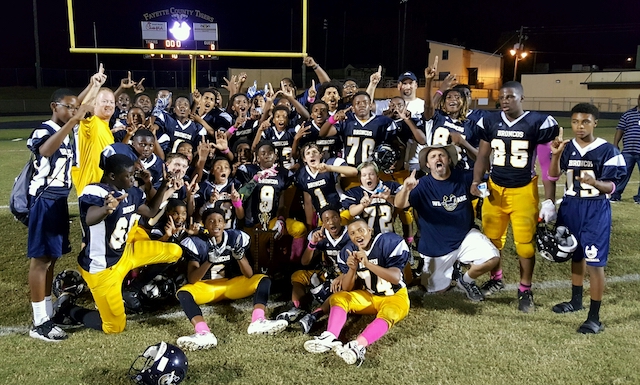 Bennett's Mill Middle School won the county football championship game 8-0 over Flat Rock to cap off a perfect season.
It was the first winning season in the school's history.
"The guys worked so hard and bought into the team concept," said first-year head coach Jody Travis. "We also stressed to be a better football player each and everyday and also to be better person off the field."
Bennett's Mill outscored its opponents 163-16 for the season, with the last five games being shutouts.