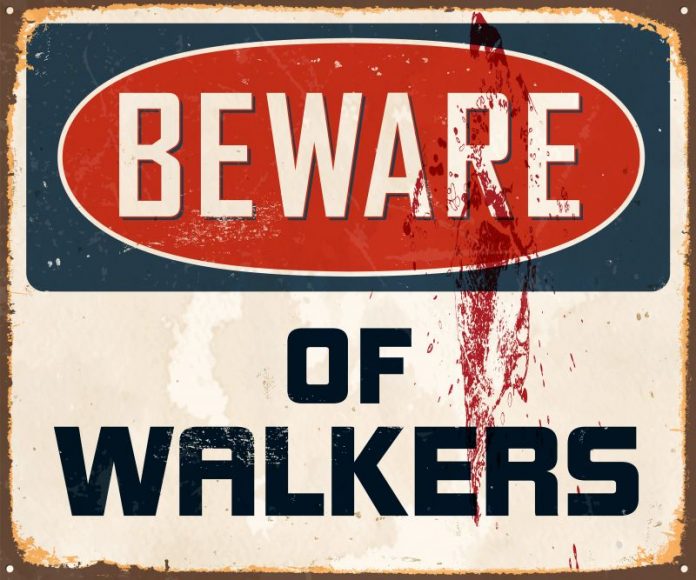 What happens when a town is known as a destination for shoppers and tourists, a hit television and movie filming location and a place where areas of the town serve as a back lot for those productions? In those rare instances, such a town becomes like Senoia.
Raleigh Studios-Atlanta President Scott Tigchelaar recently made a presentation on the economic impact of such a phenomena in Senoia at Cineposium 2016, a meeting in Atlanta of global film commissioners examining the economic impact of film production and infrastructure.
Tigchelaar's presentation provided a case study on the economic impact of the film industry and AMC's "The Walking Dead" on the Senoia economy.
To date, said Tigchelaar, there have been 24 film and television productions in Senoia.
With Raleigh Studios on the city's east side, Senoia became a natural choice for productions in need of practical locations, said Tigchelaar, adding that multiple locations in downtown and the surrounding areas have served as back lot locations for filming.
Senoia over the years had served as the film locations for movies such as "Fried Green Tomatoes" and "The War." But is was in 2008 that Georgia established an industry-leading production incentive that changed everything, Tigchelaar said.
It is noteworthy that, in 2007, there were seven businesses open on Main Street. By early 2013 that number had swelled to 50 businesses with a waiting list of others wanting to locate there. Perhaps most remarkably, that 700 percent increase in commercial business came during and after the Great Recession, a period during which many communities in America had not recovered economically.
It was early in that period that Senoia took four steps that subsequently defined the town as a production and tourist destination, Tigchelaar explained.
First, the small "Mayberry-esque" town with its own history was found to be a fit for a number of movie projects, including back in the 1970s. That initial identity was born due to the presence of nearby Riverwood Studios, now Raleigh Atlanta.
The second step came with the recognition by the community that infill development in the downtown area could enhance Senoia's identity while making it more conducive to future film work and providing significantly more space for additional retail and residential ventures.
The third step came with promoting Senoia to the film industry, adding power drops for filming without generators, developing and enhancing back drop locations and creating simple, standard protocols to accommodate filming in areas around the city.
With those steps accomplished, the fourth step brought the results – AMC Television and "The Walking Dead." And with the hit TV show came even more tourism, tour opportunities, merchandising and licensing (in the form of The Walking Dead Store, Nic & Norman's Restaurant and The Walking Dead Cafe) and an increasing number of people moving to the city of 4,000.
In all, said Tigchelaar, the partnership between the city and Raleigh Studios, the community and the state resulted in increased prosperity for all.
"We have gone beyond traditional cooperation to leverage what we had to work with, making the most of every opportunity that can be derived from the film industry," Tigchelaar said. "Looking ahead, the city of Senoia, the Senoia Downtown Development Authority and private enterprise are continuing to add to Senoia's revitalization by working together to achieve the highest and best use for future infill development and the community at-large."
In 2016, film production in the state generated a direct spend of $2.4 billion and an economic impact of approximately $7 billion, Tigchelaar said.
Other speakers at Cineposium 2016 included Georgia Lt. Gov. Casey Cagle and Sen. Christopher Dodd, chairman and CEO of the Motion Pictures Association of America. The meeting included film commissioners from more than 20 countries from six continents.